As one of the basic human needs, food is a great equaliser. And with one in five people globally in some form of self-isolation or lockdown, more meals are being prepared and eaten in the home. 
Home baking is experiencing a surge of interest, leading to a flurry of cakes and breads posted across social media and a scarcity of some of the essential ingredients for the tasty treats. But the lure of the takeaway is hard to resist and following the Easter break the Blis team tucked into some stats to find trends in the QSR sector for 'The changing behaviour series'. 
Similarly to grocers, major QSRs in the UK were experiencing relatively minor fluctuations, varying period on period with no specific trend towards either increasing or decreasing volumes.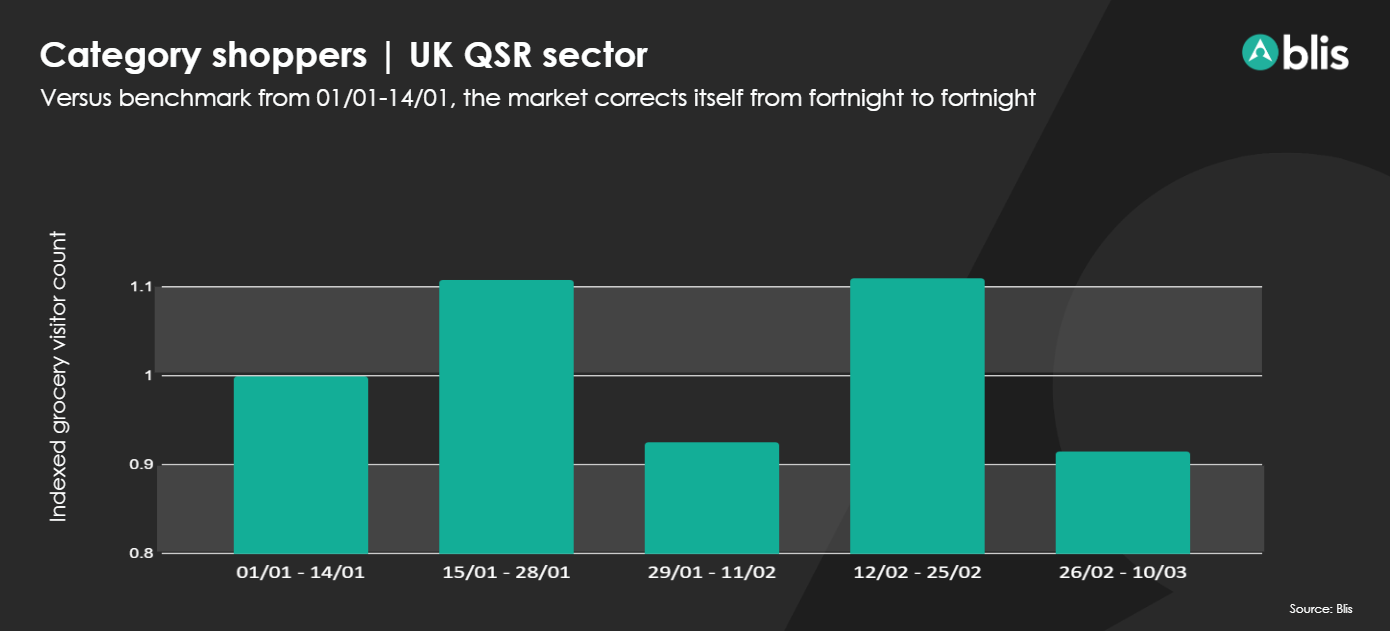 However, in mid-March many restaurants shuttered their seating spaces and the official stay home mandate was issued by the government resulting in premises operating a takeaway-only service, drive-thrus, along with home delivery.
As people started to pay attention to government instructions, foot traffic halved between mid and late March.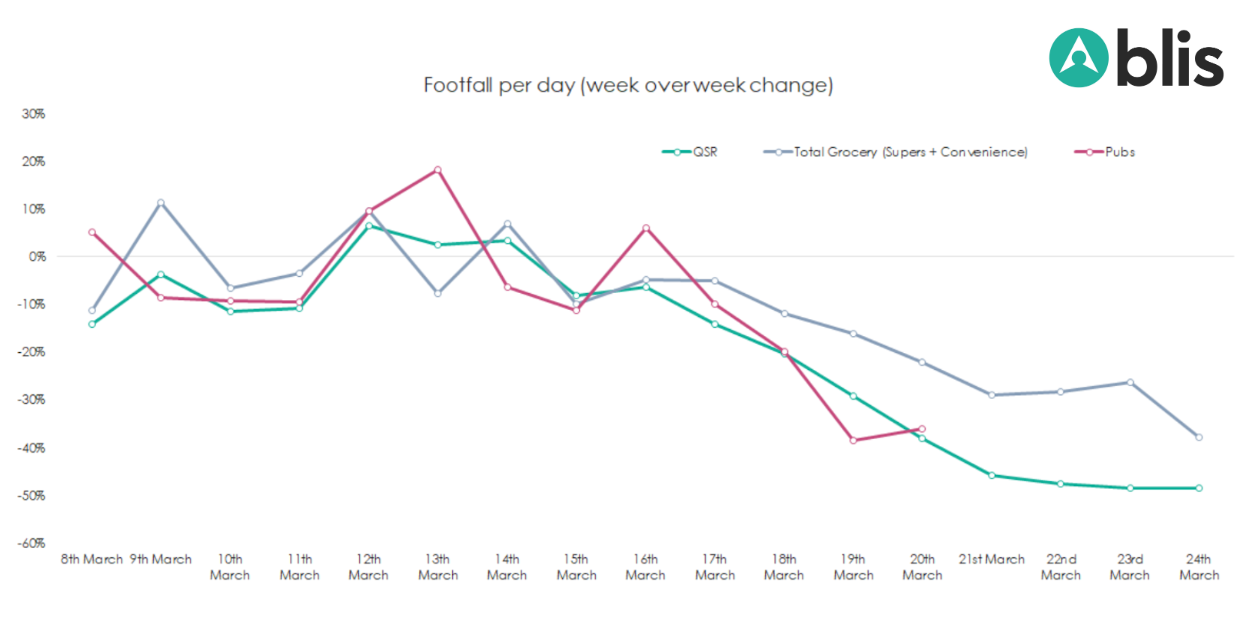 But as foot traffic to QSRs fell, loyalty increased across the board. We noticed increasing 'loyalty' in the sector as consumers revert to trusted – and convenient – outlets.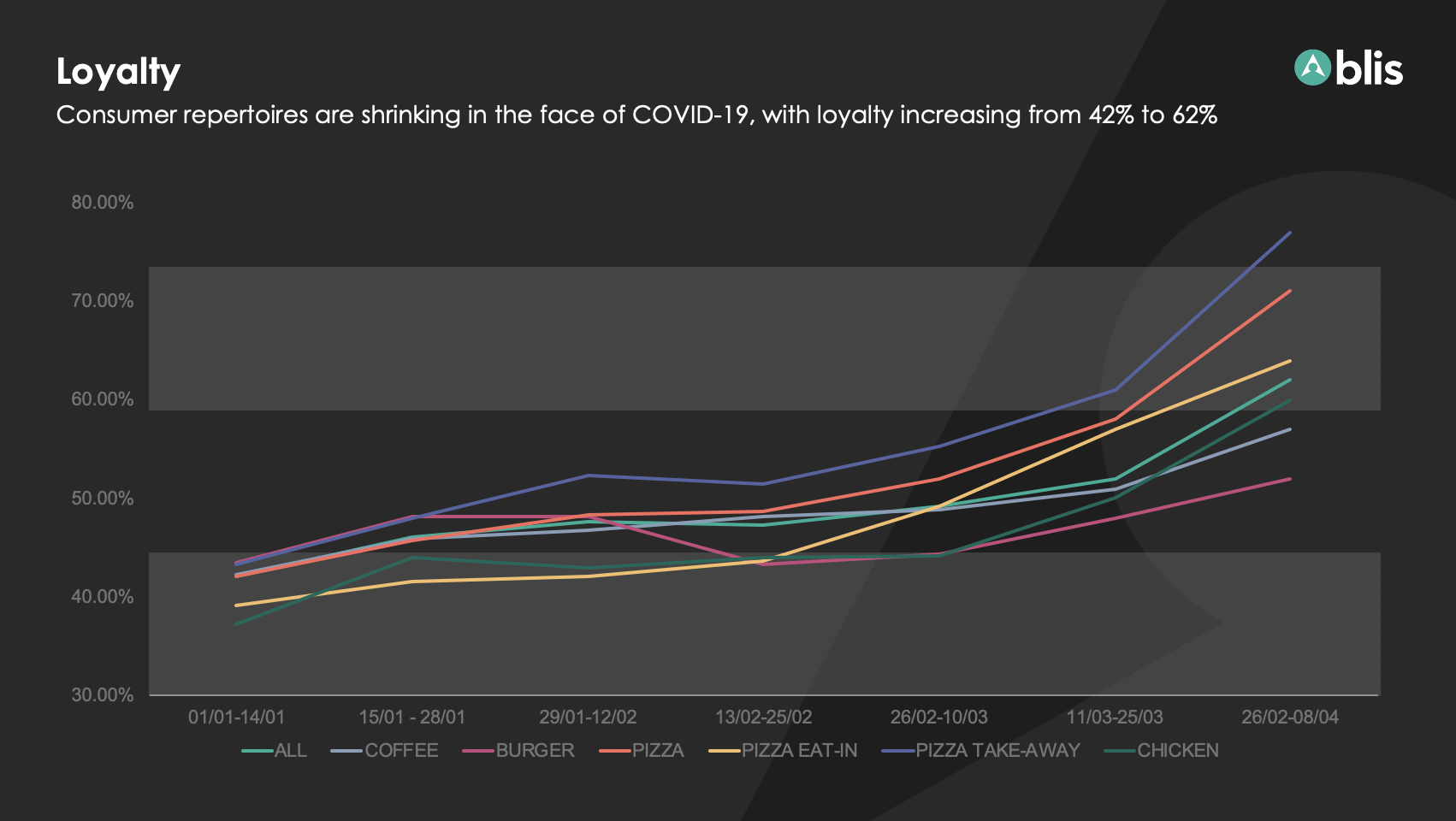 Across the sector, this loyalty has increased 20% points since the first collection period in January of this year.  The greatest loyalty is towards Pizza, especially Pizza take-away shops, with the largest increase of 33.7% points. 
The rise of the delivery service has been a global phenomenon and consumers are still hungry for fast food. Addressing the challenge of choice is key. Clearly demonstrating brand values and by providing convenient meals that demonstrate good value for money when a 'recession-mindset' begins to take hold will help QSR brands stand apart from their competitors.