Committed to transparency & brand safety
Taking transparency seriously
We know transparency is important to you and your clients.
That's why it's at the top of our agenda – from the accuracy and provenance of our data to giving clients access to our integrated planning and buying platform.
Our transparent, no-fee commercial proposition means 100% of your media budget gets put to work. We don't charge media markup or any platform fee. Yep, that's right.


Our clients can access our simple, easy to use platform without having to change the way they brief, book or buy with Blis today – whether you're running managed or self serve. You can plan, activate, optimise and measure your campaign directly – or we can do it for you.
Blis works with premium SSPs that offer high quality 100% transparent inventory and data.
Preferred verification partners
Ensuring that all ads are served in the correct environment on appropriate content and in-view to actual real humans is absolutely crucial. We work with your preferred verification partners to ensure this.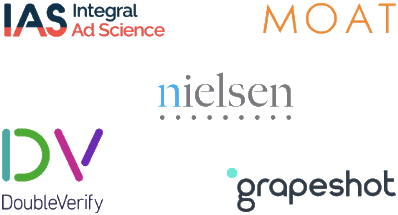 Being independently verified is important to both Blis and our clients. Geoprove provides comprehensive reporting and analytics on all our campaigns globally, from location health to supply.
Find out more about our solutions