Over the past month, we've seen Americans drastically change their lifestyles to adapt to voluntary social distancing and stay-at-home government mandates. 
As we know all too well, this has been a dramatic upending of Americans' well-established routines, purchasing patterns and lifestyles. For reference, brand positioning studies have shown that it historically takes approximately two years for consumers to change opinions that could result in new behaviors. 
However, with Covid-19, we're experiencing a rapid reset that hasn't been seen in recent previous generations. People are adapting daily, and habitual activities are changing on a 24- or 48-hour cycle. 
Among all this anecdotal evidence of consumer behavioral change, we took a look at our pre-categorized lifestyle audience groups (based on real-world visits) to see just how drastic these adaptations have been. The most noticeable, understandably, is the shift in focus to family and essential errands. This depicts consumers' primary needs during critical times.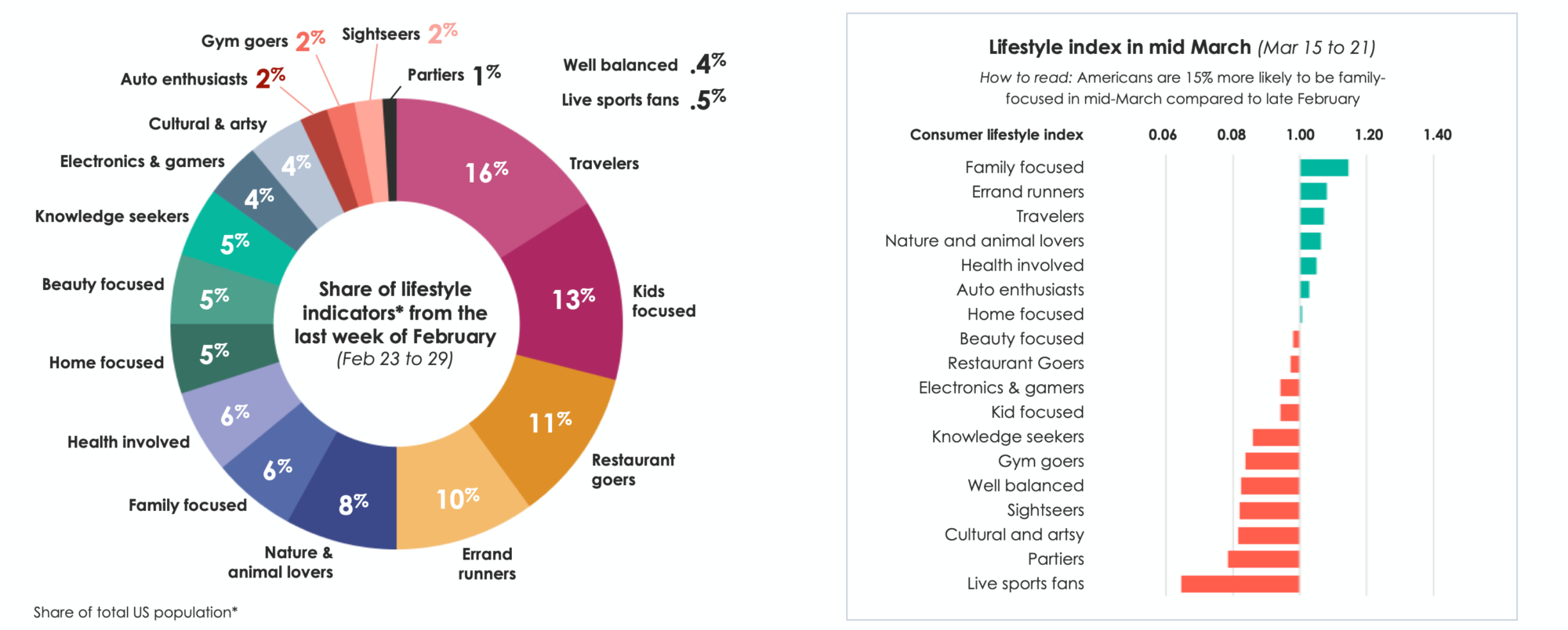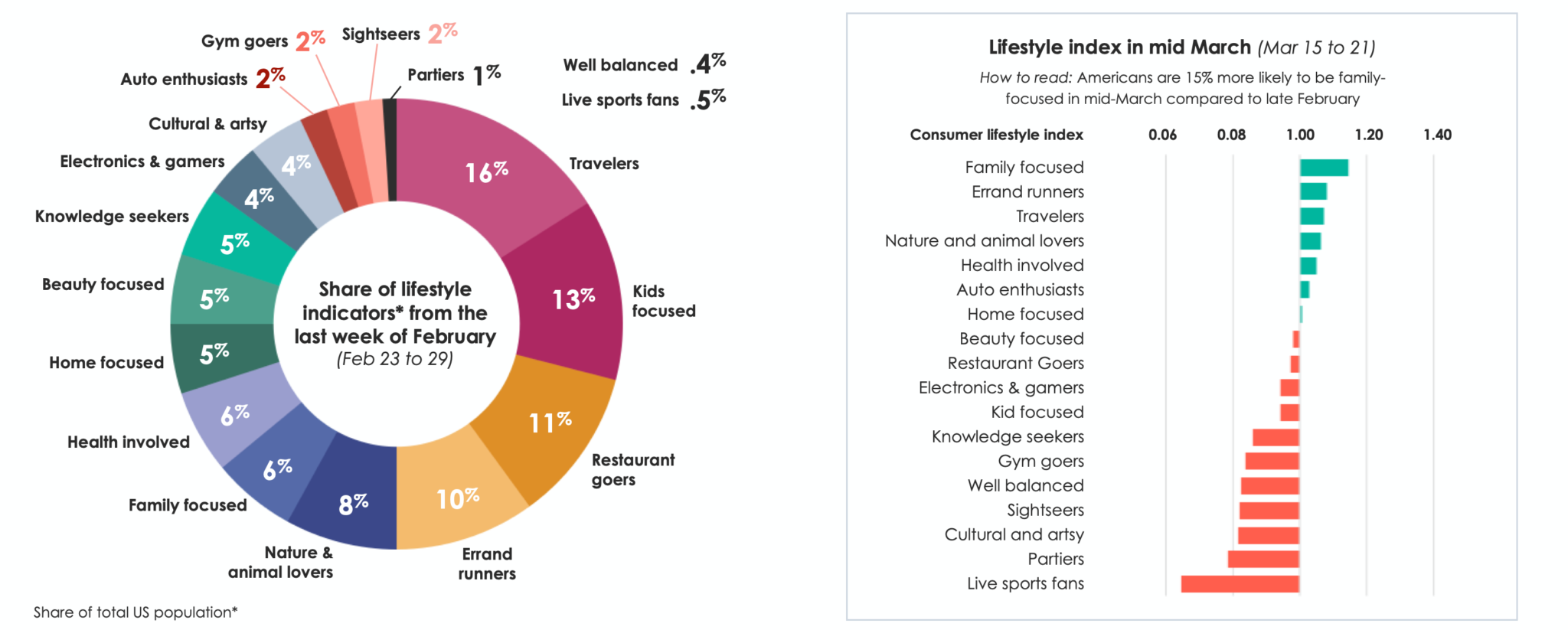 In the Blis lifestyle tracker, we see that by mid-March, consumers were 15% more likely to go grocery & pharmacy shopping and 8% more likely to run errands (compared to late February). 
In addition to the essentials, we're also starting to see a heightened emphasis on nature and pets. A 6% increased share of interaction at outdoor natural spaces and at pet stores speaks to where humans are seeking solace and comfort. 
Lastly, we saw more time spent on auto and home-related activities and stores. On the other end of the spectrum, as expected, consumers spent less time gathering for cultural events, parties and live sports.
In the first few weeks of the crisis, Americans — like the rest of the world — were in shock and struggling to take stock of just how drastically life had been upended. Now, as people are making do with today's "new normal" (at least for the time being), their priorities are expanding to include psychological wellbeing. In response, brands should help their audiences foster a sense of collectiveness and encourage virtual community interaction.
Marketers that are ahead of the curve are already planning and implementing strategies that go beyond drive-to-store or even e-commerce advertising. Branding messages that comfort and connect consumers with a sense of belonging are ideal for this moment in time, when we can collectively use a reminder that we're all in this together.