The COVID-19 crisis has disrupted the way we live, work and play. It's also impacted national economies of countries around the world and in turn the personal finances of individuals. Decision making has changed and household budgets are tighter. In the UK alone 40% of the working population is currently furloughed or unemployed. 
Financial caution pervades. In a consumer confidence survey we have been running in the UK since February, which asked respondents what they would do with £1,000, a quarter said they would save the money, while a further 16% would use the money to pay off debt.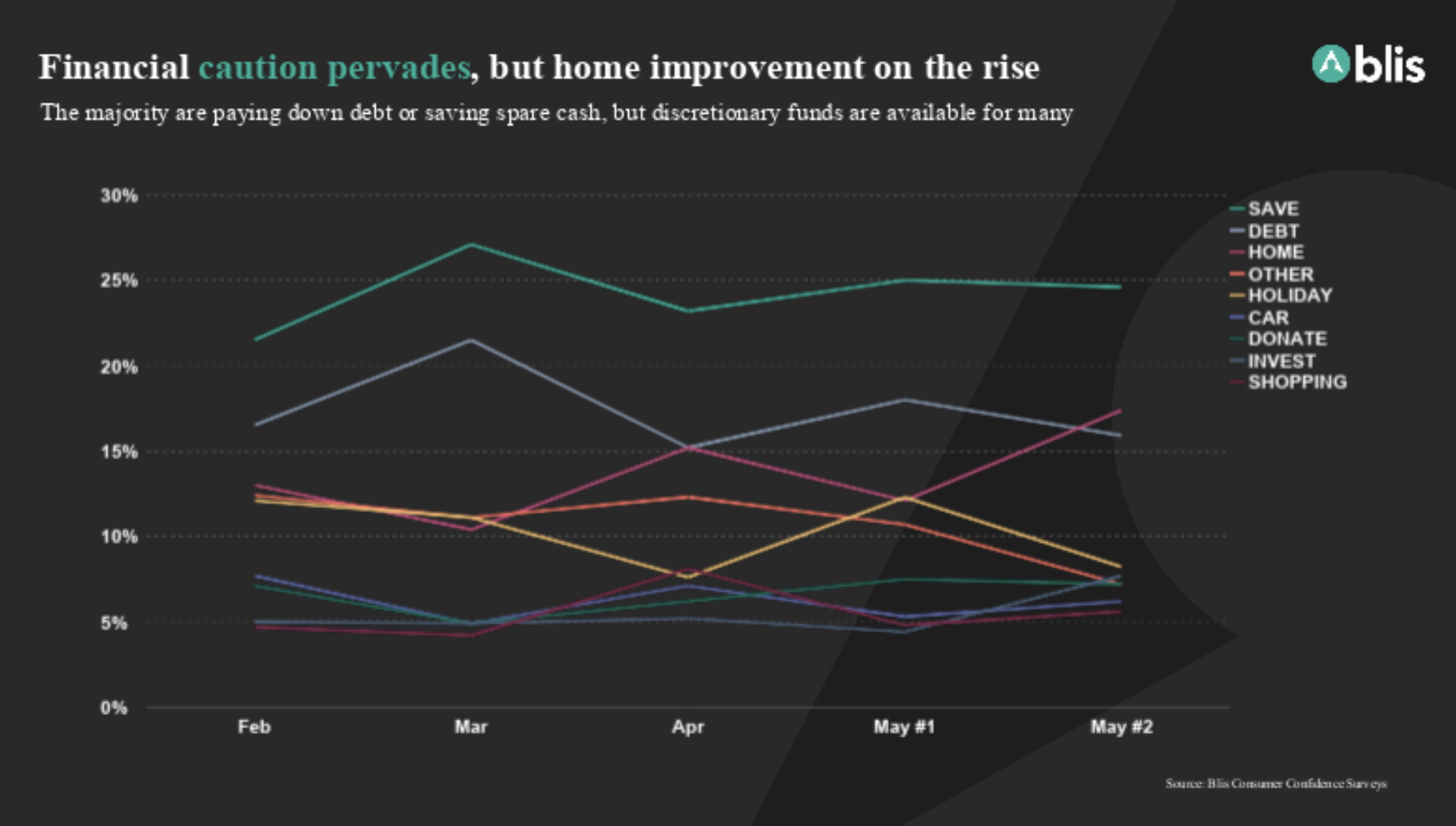 In this post as part of 'The changing behaviour series' we look at how this reduced appetite for spending will impact brands and how they can use historical data to help them predict what consumers are likely to do once lockdown lifts. By comparing prior and current behaviour, brands can identify macro and micro shifts and trends in the patterns of behaviour unearthing surprising new competitors. 
When lockdowns are lifted, consumers will most likely focus on searching for value and choice, after an extended period without and facing into a period of economic recession. For brands this provides a unique opportunity when huge swathes of consumers are deciding whether to return to their tried and tested of pre-COVID behaviour, stick with the brands that got them through the lockdown period or "shop around" for alternatives.  
Brands are no longer battling just their traditional competitive set, but they're battling across categories for a share of wallet that is currently more reluctantly opened, as discretionary purchases, especially big ticket items, are subject to greater consideration.
The impact of digital and delivery services that gained prominence throughout the lockdown period may recede once people can move about more freely. But their influence and convenience won't be quickly forgotten. By expanding target audiences brands can gain share of mind with people who might not have considered purchasing your product or service previously.  
Combining past and present consumer data to provide predictive insights enables businesses to understand their consumers better, engage them with relevant, personalised messages and inform future campaign investment. When retailers use location data in this way, they'll foster meaningful relationships with consumers and help move them further along their journey.
To find out more about using historical location data get in touch here.