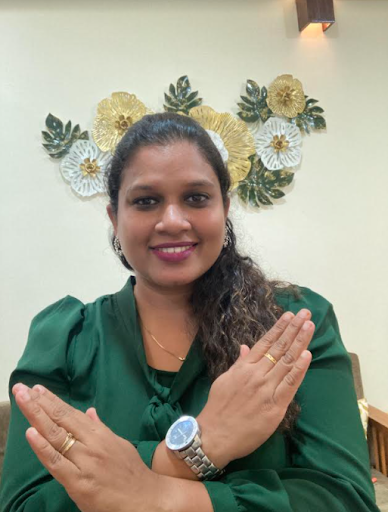 Our interview of the day is with Head of Sales in India, Milva Povo. Keep reading to find out Milva's thoughts about the challenges of being a woman in tech and how we can #BreakTheBias
What were the one or two most important bias-breaking career moves you've made to date and why?
As a working woman prioritizing a healthy work-life balance is one of the most important aspects of championing a good career. While the world around us is running the race against time, it becomes vital to be hands-on while juggling between the dual responsibilities in both spaces. It has been essential for me to juggle and multi-task the two equally important worlds to me. When I had my firstborn, I was given a choice to take a backseat and focus on family upbringing. My husband was really supportive and wholeheartedly supported my decision to resume work. As they say, it takes an entire village to raise a child. I made sure I lived this out and got the required support system in place while managing what was of utmost importance to me to enable what I needed to accomplish.


What is the most important challenge we still need to tackle for women in tech?
Being available beyond a particular schedule agreed on can be a big challenge. Again time management has the most critical play out here, and for women managing steep timelines brings its own set of challenges. However, having an agreement and realistically working around timelines helps manage expectations.
While deadlines are non-negotiable, it is essential to get the required help to streamline the work at hand.


What does #BreakTheBias mean to you?
In my view, #Breakthebias means equal opportunity irrespective of the current season in life. We need to enable inclusive work environments where women don't feel they must hide motherhood to be considered serious about their careers. I consider myself blessed in every aspect to be working under a great woman thought leader who emulates what it means to have a lady on the top, to hear my voice on certain decisions and emote the same feelings. That makes all the difference to being efficient and productive in day-to-day matters.


What people can do to help #BreaktheBias or be a better ally?
Recognize each one's contribution to the team in allowing their voices to be heard. I like to give my team players the liberty to be vocal in their highs and lows, which helps them pioneer in what they need to do to get the best deal out of a situation. I am also a strong believer in being result-driven and would go every extra mile to promote women in my team who showcase this virtue at their best.