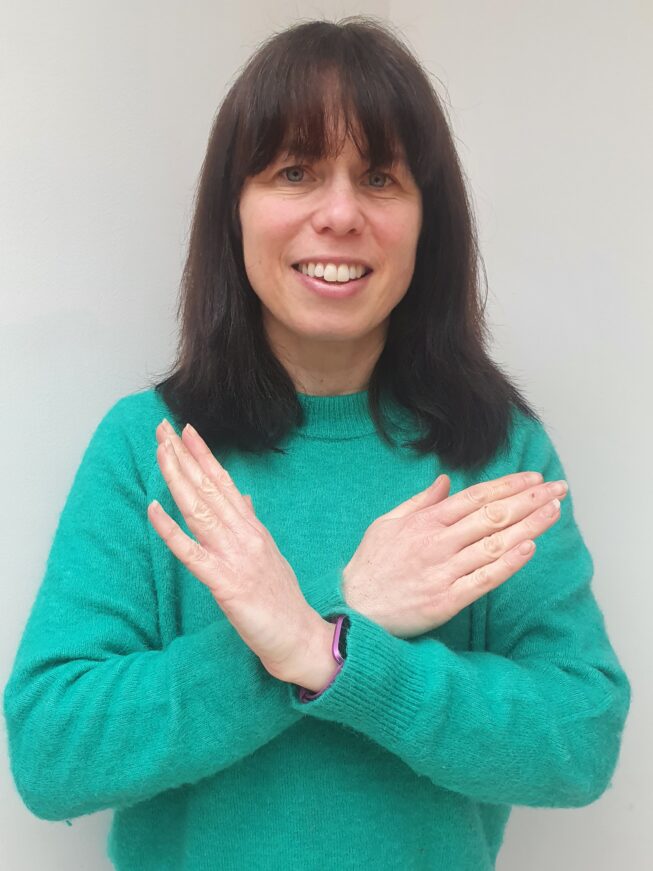 To celebrate International Women's Day, we invited five brilliant women at Blis to answer some questions and help us all #BreakTheBias during this week.
Our first interview is with Privacy Compliance Director and Global Chair of Rise, Kelly Jacobson Collins. Check it out!
What were the one or two most important bias-breaking career moves you've made to date and why?
When I started working in media planning and buying in 1996, there were very few (I can't remember any) women in their 40s working agency side or sales side. In my naive 22 year old head, I recall believing that they'd chosen to leave the industry, perhaps they were so successful they retired early. The reality was that the industry, although incredibly fun, was still suffering its Mad Men hangover of sexism, alcoholism and misogyny. Deals were done on the golf course and at lap dancing clubs and there was no such thing as flexible working. To have a career in advertising and have children was incompatible. Whilst having a family and a career in advertising or tech is not now entirely bias-breaking, the career move that I've made that I think breaks the bias and rhetoric is to accelerate my career after having children and in my 40s. During my 40s, I've retrained as a data protection expert, harnessed the skills that I developed through my 20s and 30s and boosted my support network to power up my career. And I've done this whilst only working in roles that are 3 to 4 days a week.


What is the most important challenge we still need to tackle for women in tech?
The challenge we need to tackle is the lack of senior women in tech. Whilst companies are focused on bringing more women and diverse talent into their workforces, the biggest shift we are seeing is in entry level and junior roles. When you look up, roles are still skewed white and male. We need to address why this is happening. Is it low attrition in senior roles, women and people of colour not being promoted at the same rate or perhaps women and people of colour leaving tech? This isn't a small company issue, Microsoft's gender pay gap report demonstrates that even deep pockets, big brains and huge HR departments find this an insurmountable challenge. In fact they say "The reality is that it will take us, and others in our industry, many years to achieve equal female representation and therefore close the gender pay gap." The equal pay act is 51 years old. Think of the innovation we've seen in tech since 1970 – electric cars, DNA testing, mobile phones, GPS and 3D printing to name a few – and yet gender equality is an impossible challenge.


What does #BreakTheBias mean to you?
As a woman, #BreakTheBias means being a role model at work, in my community and at home. I do this through calling out bias, jumping at every opportunity to be a role model and teaching my children and those around me to shun bias and embrace inclusivity.
It means supporting other women and helping them to #BreakTheBias. I do this through my membership of Bloom and the Women in Programmatic Network. And previously, through the incredible Dawn which I co founded in 2010 as a network for the burgeoning digital advertising industry. Outside of our industry, since 2015, I've run back-to-work events for returning parents to bridge that challenging time when parents return to work after having a baby. And to continue to #BreakTheBias that mothers can't smash it when returning to work!
#BreakTheBias means speaking out against stereotypes and discrimination. It is what led me to stand for the chair of Rise, the Blis diversity and inclusion committee, with a mission to create a powerful culture of inclusivity and belonging at Blis and in the wider industry. In this role, I'm excited to help #BreakTheBias for all groups, to challenge my own bias and to learn to be a better ally. I want Rise to continue its incredible trajectory to a workplace that is diverse, equitable and inclusive.


What people can do to help #BreaktheBias or be a better ally?
An ally needs to be aware that even the smallest move can make a difference to help us all break the gender bias. When men think about how they can be better allies, they normally think about how they can do more. But sometimes, they could make a bigger impact by simply doing less. When they share opportunities with women, they will automatically be given the space to be heard. Just as actionable examples, allies could recommend a woman to take part in a panel they were first invited to or pass a big, visible project on to a female colleague who can take it on. This pass-up and pass-on approach is simple, but helps increase the number of opportunities for women in our industry.
I've seen this in action and the power is incredible, not only does that person get the platform they wouldn't have had, but it spreads the message by action rather than words. When we were putting together a panel of all women for Dawn, we asked a woman to speak and she asked us if there were any women of colour on said panel. As there weren't any (on this particular panel) she refused to speak and gave us three incredible women of colour to approach in her place. This small action made us stop, think, act and change our behaviour. She epitomised the word ally.