While still in a state of emergency, Italy is beginning to emerge from a two-month lockdown. It was the European country hit first and hardest by the pandemic, which caused both political and economic upheaval. As a result, Italy suffered from a tremendous dip in consumer confidence that is only now beginning to rebound. 
Throughout our pulse tracking, confidence in the Italian economy as well as in individual household finances seemed bleak – but we did see a hint of recovery in the last quarter of 2020 that carried into the first quarter of 2021. As with many of the countries we've been monitoring, when restrictions are rolled back and vaccination programs roll out, consumer confidence begins to rise. 
While Italian consumers overall are still feeling less than confident in their personal finances, more than one in five are optimistic on this front – the highest proportion in six months – and appear ready to make big purchases again. A third are prioritising putting money into savings or paying off debt – a trend we've seen worldwide during the pandemic – but a growing number are car shopping.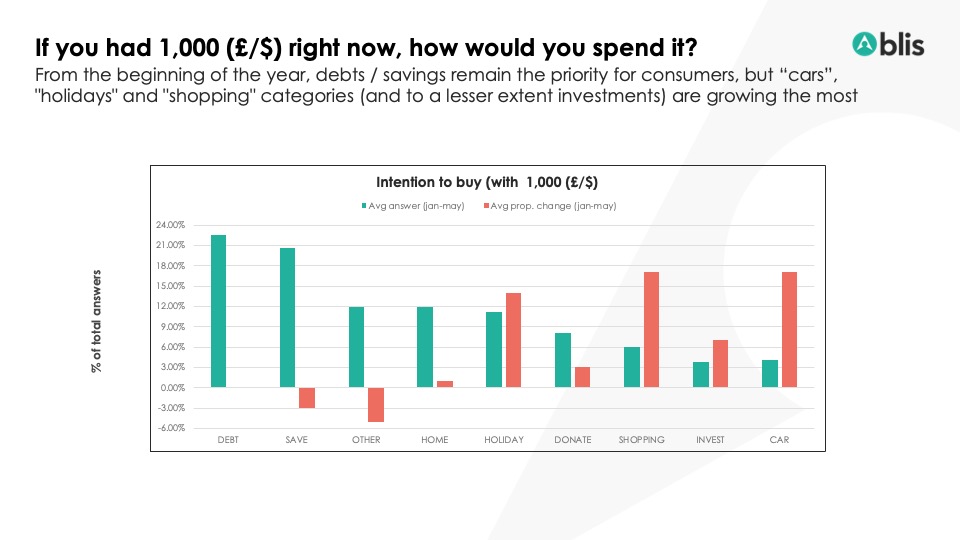 Italy's car dealerships were open by appointment even when the country was in the red zone over the Christmas holiday. Traffic was low, but those who needed cars were able to get them. With the freedom to travel more, the number of Italians shopping for cars is increasing, visiting more dealerships and driving up competition. Because they have a little more to spend, they're eyeing luxury cars as well as more dependable models.
While they haven't yet returned to 2019 levels, visits to showrooms have been on a steady rise since January 2021, when some restrictions were lifted and cases began to subside. As case numbers continued to drop, more freedoms were granted, and visits increased in response. The number of car shoppers is still small, but based on the increase in footfall we're seeing among car dealerships, we can expect there will be a sales increase in the second half of 2021.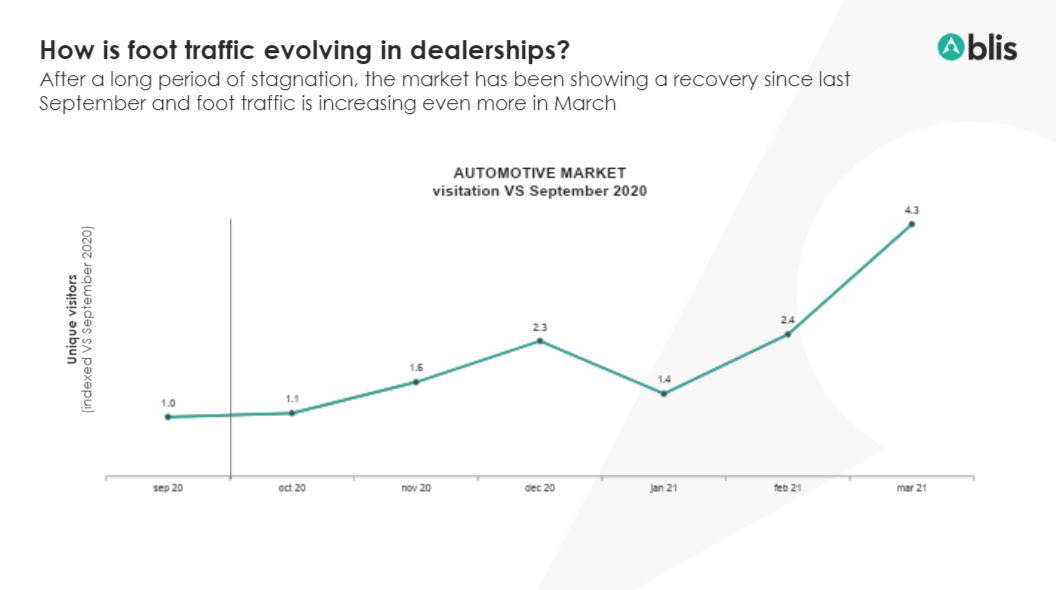 Footfall patterns indicate that since people can move around more, they are – and that translates to auto shoppers visiting multiple dealerships. Loyalty has dropped and competition is on the rise as a result.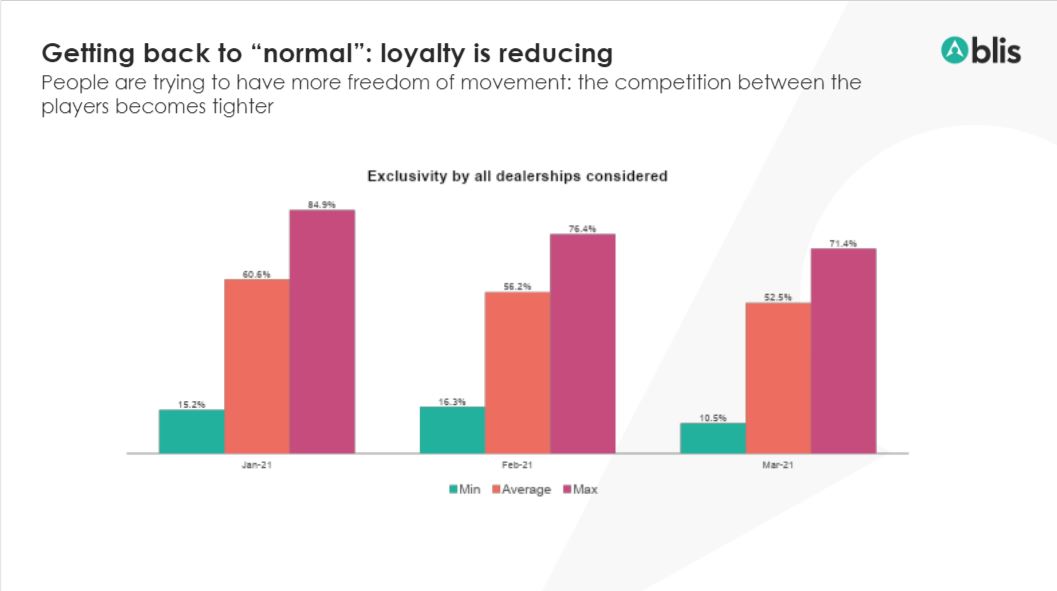 This pattern of reduced loyalty isn't just present in automotive, but is repeated across all retail, including grocery. As the pandemic winds down, shoppers are eager to get out and about. Rather than just going to the nearest retailer to do their shopping, they're traveling more and shopping at a number of stores – possibly just because they can. 
We'll monitor these trends as Italy continues to open up. While there's still a curfew in place, most retail in the country is open, and travel between regions has resumed. Italy is gradually returning to "normal," and marketers should be eyeing consumer behaviour and – particularly in the automotive market – aiming to lure customers away from the competition.