International Women's Day is a day to reflect on women past and present who have paved the way for others. It's an opportunity to think of those who have fought and are still fighting for human rights, for women's rights and those who encourage others to do the same. We have come a long way as a society and we still have so much further to travel. It's a day for everyone to support the agenda for equality, diversity and inclusion and to encourage constructive debate in pursuit of a world where everyone is valued and nothing other than ability or potential matters. – EJ Owens
At Blis we're focused on promoting a culture that values diversity of all kinds. In recognition of International Women's Day 2020, we asked some of our talented women about their careers and professional motivations.
What does it mean to you to be a woman in your position?
Listen, learn and spend time with the next generation 
Amy Fox, Product Director: I love being a woman working in the technology industry, especially in the product development space. I studied languages, so I don't come from a formal tech background in terms of skills or education. But I am a quick learner and by being persistent, by listening and learning from the people around me, I have grown into a position where my views and opinions are trusted and valued right across the business. 
Diane Perlman, CMO: I feel a great sense of responsibility in my role. But as a woman, I perhaps feel more sense of responsibility for setting a high standard as a role model especially for other women in the business and in the industry. I am often asked to mentor and coach and I take this very seriously, because I know that the advice and coaching you receive early on in your career and the kinds of managers and leaders you work with can really impact your career path and the type of leader you aspire to be and will become. Having a leader that takes an interest in you, your wellbeing and career can be so impactful and influential in a person's life.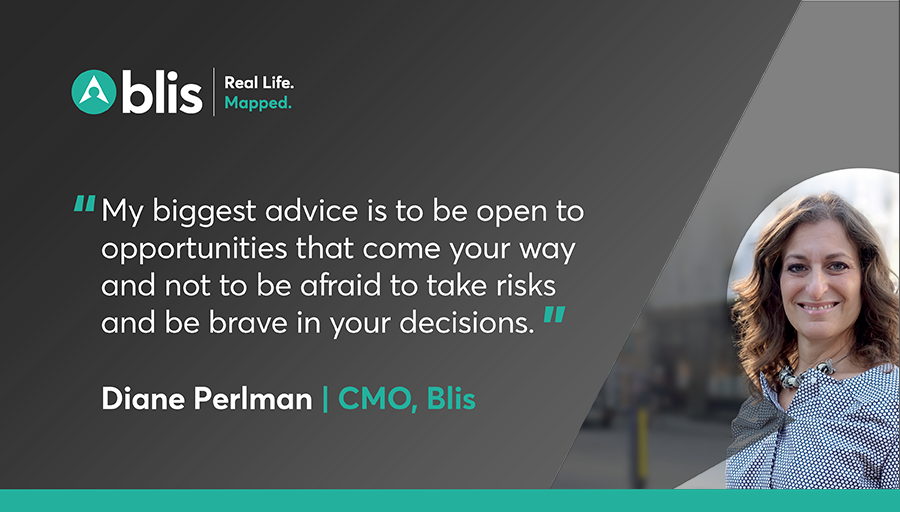 Emma-Jayne Owens, MD ANZ: I think anyone in a leadership position has an enormous responsibility to support and develop the next generation of talent coming through the business and in the industry more broadly. As a product of great leaders and mentors myself, it's very important to me to spark passion in others and pay it forward. 
Puja Pannum, MD MENA: For me, leadership has always been to ensure your teams have the best tools and skills to be the best they can be. All leaders have this responsibility to be mentors to their teams and encourage those who have entered the workforce. Female leadership is about honing into all our skills to create an open dialogue between people and the organisation through trust, mentorship and experience. Success comes from the people around us. Build great teams through trust and encourage new ideas for people to grow.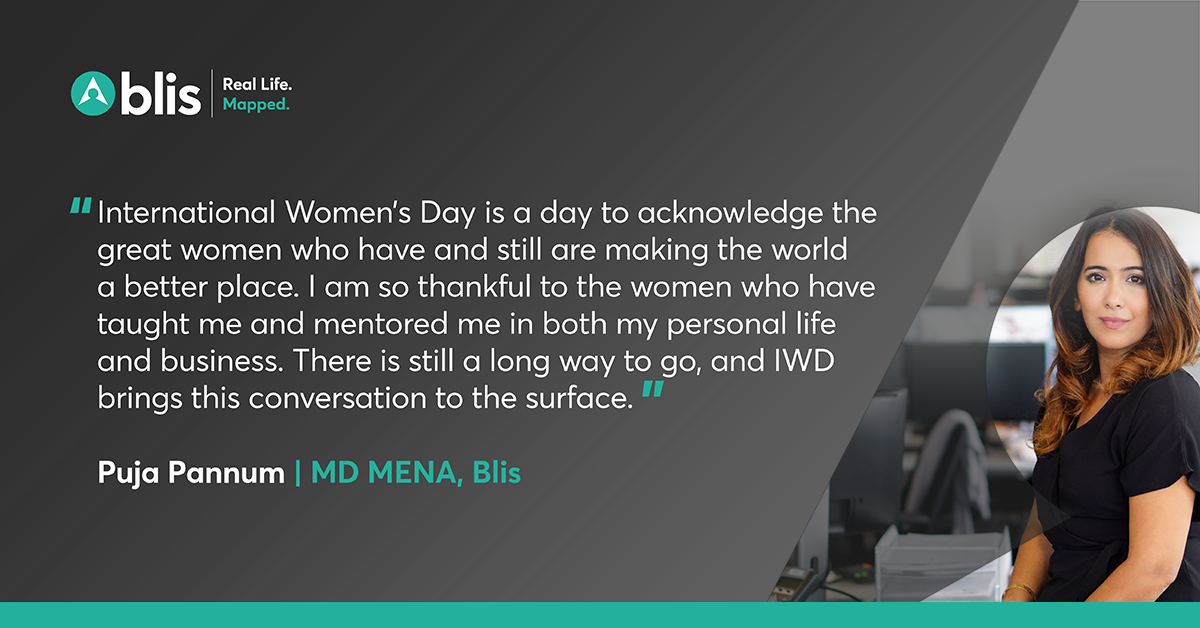 Poonam Joshi, Director of Client Services: It makes me accountable for people around me. It's my responsibility to mentor and train the next generation of leaders. I often look at this quote "You are only ever as good as the team you build, so be a talent magnet and surround yourself with the best and the brightest". I feel we all need to be in tune with how our teams and how people who actually work for us feel. As we grow in our career it's essential to continue to nurture and make use of our emotional Emotional Intelligence.
What advice do you have for women starting out in their careers?
Tenacity, persistence and curiosity are key
Amy Fox: Be tenacious and try to be patient (although I was never very good at the latter). Plenty of times in my early career I got to a point where I felt blocked, and frustrated, by the people around me. But actually, rather than letting yourself get overwhelmed, I think it's key to pull back and remember that you can only control the things that are actually within your control. If you fight and fight all the things that you can't influence you'll drive yourself into the ground, so keep challenging yourself to push and drive where you can influence positive change. And try not to panic or react with anxiety when faced with a challenging decision or a rocky road ahead – because how you handle those moments are likely to end up being defining moments in your career.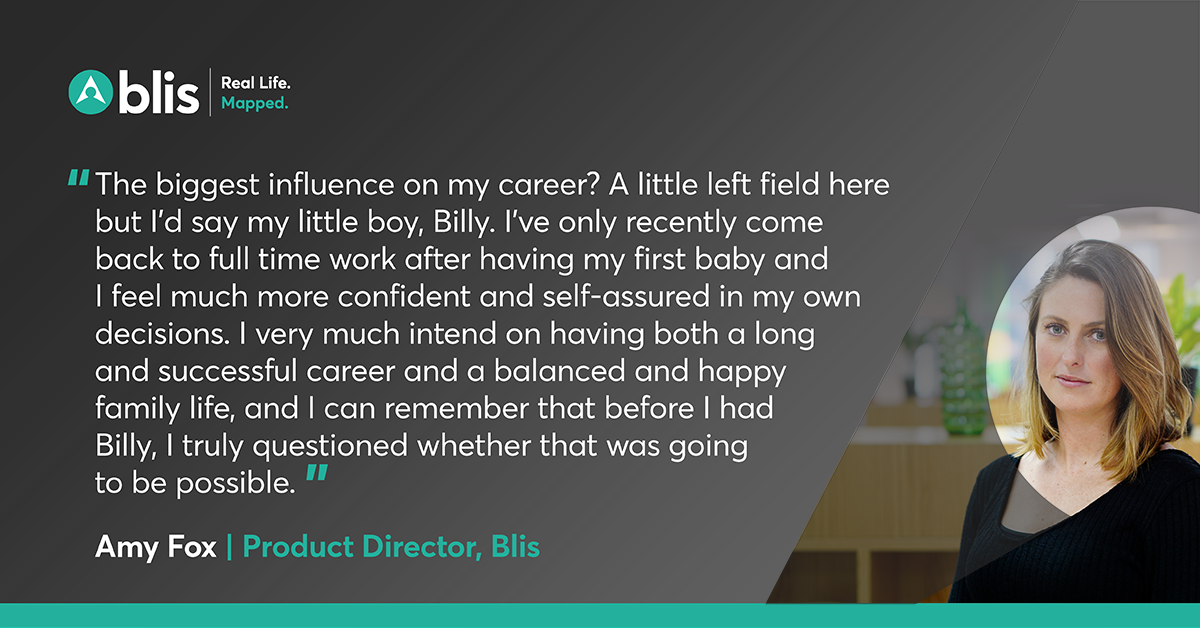 Diane Perlman: My biggest advice is to be open to opportunities that come your way and not to be afraid to take risks and be brave in your decisions. Nothing is forever – if we make a bad decision, it's brave to recognise this, course correct and learn the lesson – ideally once. One of my great mentors used to say he only wanted to pay for the same real estate once, meaning that it's ok to make mistakes, but when you do, learn from them and move forward quickly. When I was made redundant from a role years ago, I decided to start my own marketing consultancy. Everyone told me I was so brave – but I didn't feel brave, I just felt confident that I could make a go of it and if it didn't work, I would find a new role that worked for me. Fortunately it did work and I did my own thing for about seven years, ultimately leading me to my next full time role, which was at one of my clients at the time, Microsoft. Taking that risk paid off in spades!
A common misconception is that having a career in tech means having a maths or engineering degree. I've been in tech for most of my career, always on the marketing side, and always led by the challenge of understanding complex concepts and making them simple and compelling for audiences to understand. – Diane Perlman
EJ Owens: Listen a lot. Learn from the people above you, beside you and below you, amazing things happen when you're curious and make an effort to grow. Be yourself, not your version of someone else. Listen to advice and still make your own decisions. Take feedback with the good intent it's given. Be humble. Ask for the help you need. Support the people around you and remember, sometimes it's better to be kind than to be right. Say thank you often and mean it.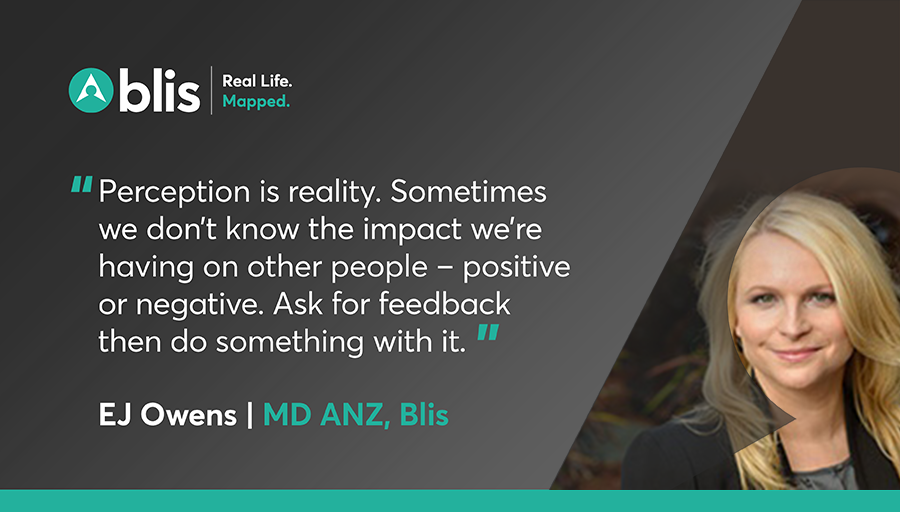 Puja Pannum: When women first join the workforce, I would always encourage them to learn about the business and industry they are in. If you are interested in joining a particular organisation, find someone who could offer you insight into potential roles. Contact someone on Linkedin, or organise a coffee with a particular individual who could provide some information. 
If you are already in an organisation, ensuring you know what each department does is important to understand business operations and how that relates to your role. If there is a mentorship programme in place, join. If not, create one for yourself and find yourself a Leader who can help you in setting and attaining goals. 
Poonam Joshi: Be true to yourself, you should trust your gut and go with it. I always believe you need to keep learning and building yourself. Every job, every crisis and every situation teaches you new lessons. If you believe in yourself and want to learn, you have the whole world to learn from. Ask yourself – What is the most important thing for me? We often spend a lot of time contemplating about our jobs and careers based on what our elders want, but we don't reflect on ourselves to understand what we are passionate about. Follow your passion, learn as much as you can and do the best as you can and you will succeed.