Blis wishes you and yours Gong Xi Fa Cai, this Lunar/Chinese New Year (CNY)!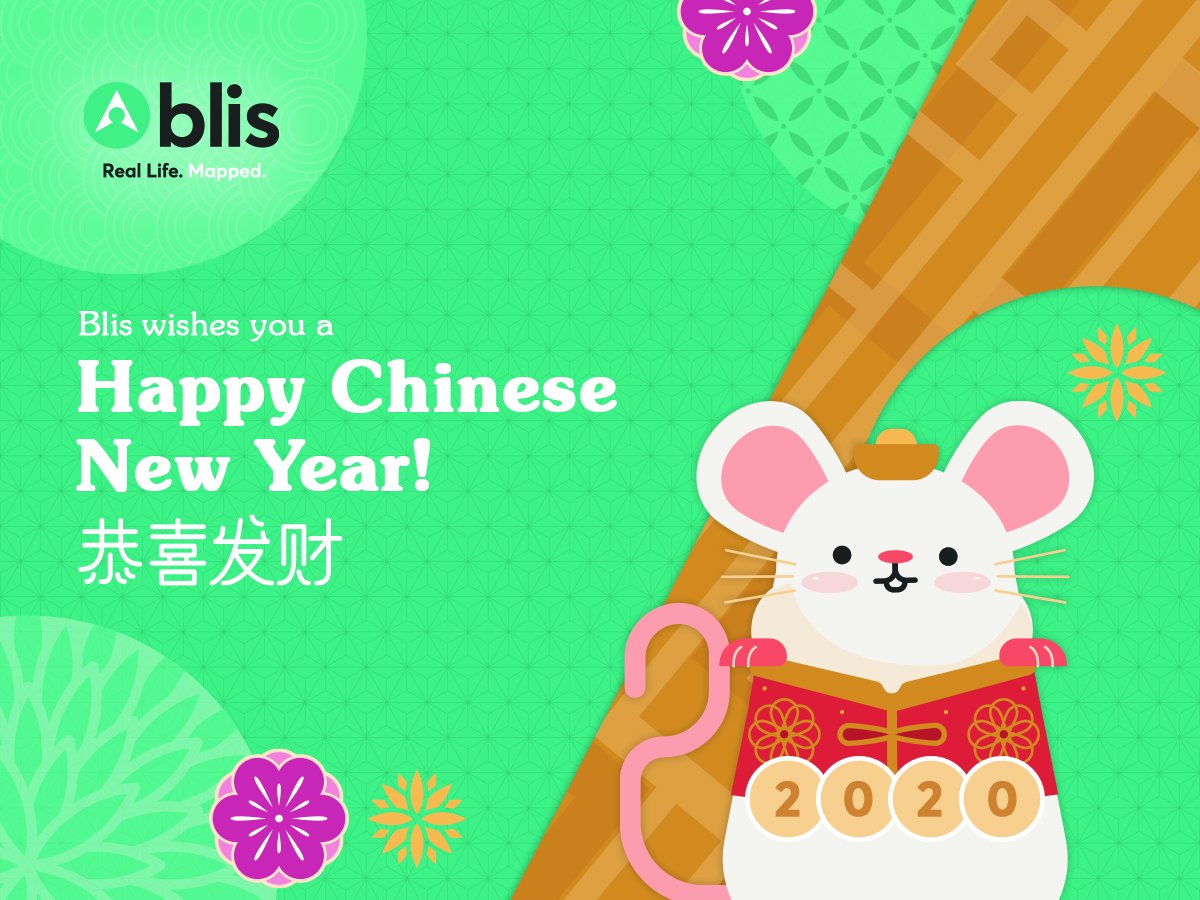 Last year, Blis published a series of Real Retail reports based on joint research with Sapio. We learned so much about shopping habits globally that it was impossible to get it all into the reports, so we're diving back into our data to share some additional insights about shopper behaviour in Singapore in advance of the CNY holidays.
Key Takeaways:
Shoppers in Singapore prioritize finding value above all else (32% of respondents respondents self identified as researchers).
Marketers must be prepared for shoppers who research and shop across channels (63% of respondents say they spend time looking for items in store before purchasing online).
80% percent of shoppers in our survey used a mobile phone in-store to help them make a purchase decision.
In Singapore, people love to shop. It actually makes them happy.
Bargain Hunters and Researchers
Among the many things we learned is that shoppers in Singapore prioritise finding value above all else. Nearly a third of respondents self-identified as "Researchers" who conduct extensive in-store and online research to get the best value. "Bargain Hunters" represent another 28% of shoppers, and these value-seekers are less inclined to be loyal to any particular brand. They're also less likely to make purchases impulsively. In fact, "Impulse Buyers" (those who simply must have that shiny, new thing) made up less than 10% of our respondents.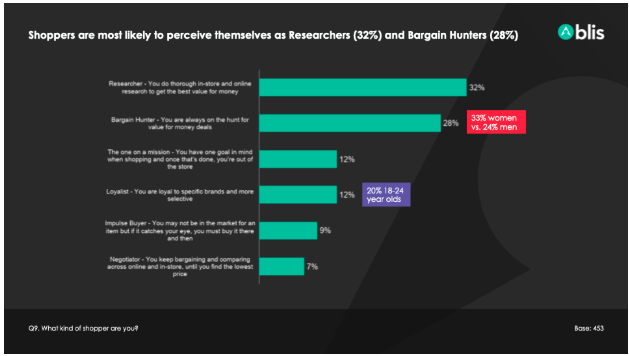 What does this mean for retail marketers? For starters, it means you must be prepared for shoppers who research and shop across channels. Our findings show that shoppers create their own path to purchase across digital and physical channels. Sixty-three percent of consumers surveyed say they've spent time looking for items in-store before purchasing them online. Why? The most common reason, cited by 54% of respondents, is that they can 'sometimes get better deals' online while 37% want to see the quality of a product before purchasing it on the website or app. Similarly, 67%t of shoppers surveyed said that they have spent time searching for items online, but ultimately purchased them in store. Once again, the main reason for doing this was that they 'like to see the quality of the product before buying,' according to 56% of respondents.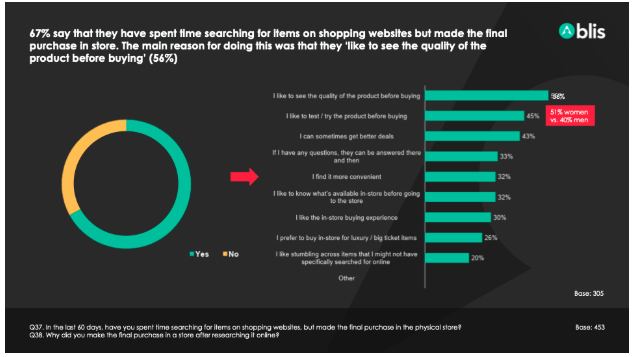 Note that the majority of shoppers in Singapore – and globally – complete purchases in-store, so driving foot traffic to your physical location should always be a marketing priority. Mobile marketing can play an important role in this strategy: 64% of shoppers surveyed admitted that they decided to walk to the nearest store and look for relevant products after they saw a digital ad while outdoors. Of those shoppers, 86% ended up purchasing the respective product. That makes a strong case for targeting shoppers near your location on their mobiles.
Marketing to the price-conscious shopper
Since the majority of shoppers appear to be budget-conscious, retailers need to be aware of what their competitors are offering and charging for products. 80% of shoppers in our survey used a mobile phone in-store to help them make a purchase decision. Of these, 72% engaged in "showrooming" to ensure they were getting the best price for the products they wanted. Retailers who compete on price should consider offering to match or beat competitor prices to win these mobile-savvy, price-conscious customers. Since many customers also use their phones to read customer reviews (51%) or search for coupons (43%), retailers may want to consider making these tasks easier for shoppers by including reviews on their own sites or apps, and making discount offers easy to find and use.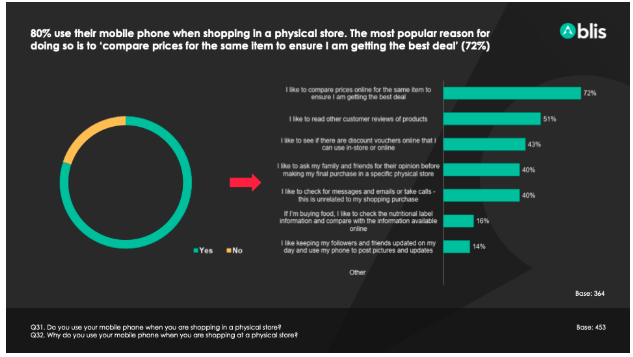 Preparing for Sales Season
These insights may come in particularly handy for the Chinese New Year holiday season. We learned a few things that might be helpful as retailers prepare for the sale season. First, inventory is everything, so ensure you have stock of popular items in both your online store and your physical locations. The main reasons a shopper will leave a store without purchasing anything are if they can't find the item they want (55%) and if the store is too crowded (61%). When it comes to online shopping, the main reasons behind abandoning a shopping cart are expensive delivery charges (58%) and (again) out-of-stock items (50%).
Knowing that most shoppers are price-conscious (remember those researchers and bargain hunters!), consider creating ads and offers that will appeal to these shopping types. Start campaigns early and perhaps offer previews or pre-sales so these shoppers can take a little time to peruse your store and ensure you have the items they want at the prices they're comfortable with. Make an effort to target shoppers near your physical locations and invite them in for pre-sale events so they can try things on and try things out – and that way, they'll be ready to buy when the sales hits. For customers who can only purchase online, ensure you're offering hassle-free returns and low shipping costs as these may be the only advantage you need over the competition.
Some interesting take-aways around other sales periods like Singles Day, for inspiration: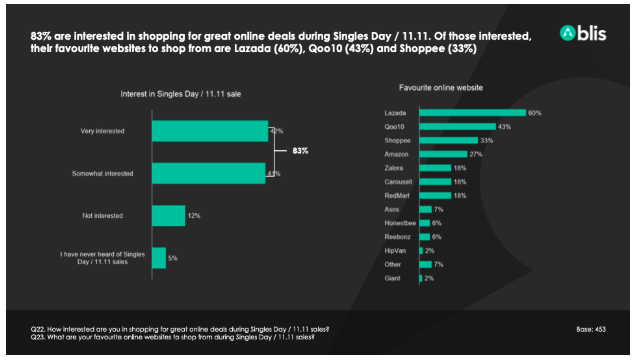 Lastly, one of the most important lessons we learned from our research was that in Singapore, people love to shop. It actually makes them happy. Remember this as you plan your campaigns and keep the enjoyment of your customers top of mind. Your goal should be to connect them to the things they want and give them the best shopping experience possible. It may be your job, but hopefully, the knowledge that you're bringing happiness to people's lives should make it a little more enjoyable for you, too.
Download the full report here.