For some time the media have been focused on Millenials, the generation that came of age during the Great Recession. However, Gen Z are now starting to gain prominence and brands are starting to take notice. 
Generation Z (Gen Z) are those born between 1996 and 2012 and, as of 2019, includes more than 68 million members in the US. Estimated to be the largest cohort in 2026 this group is regarded as 'America's most diverse generation'. They are the first to have grown up wholly in the digital era. They're tech-savvy and spend as much time on their phones as older generations do watching television. 
In this post from 'The changing behavior series' we take a look at this generation to get a better sense of their patterns of behavior and where they spend their time. 
This generation is an active cohort. When we look at data from the months of May through September of this year they over-index on 79 of the 80 lifestyle indicator data-points when compared with the general US population. And their tendency is to be online at all times. For brands this provides a distinct challenge to meet the expectation for this generation's digital experience but also great opportunities in key areas such as eating out and working out.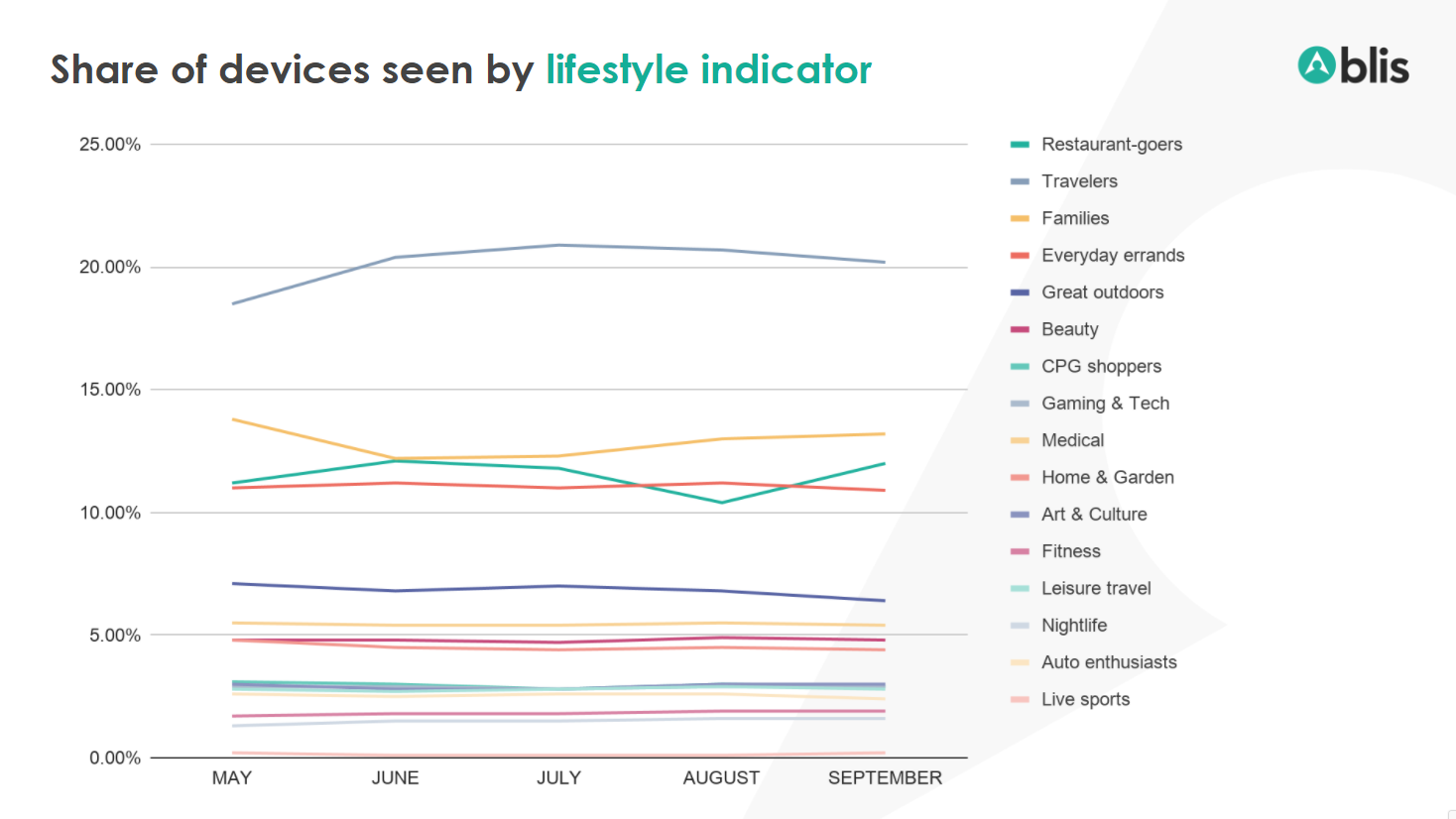 According to Blis data, the proportion of devices seen by lifestyle indicators is largely consistent by this group over time, with the top 6 delivering two thirds of devices. These include Restaurant goers, Travelers, Families, Everyday errands, Great outdoors and Beauty. 
This cohort, while digitally minded, do like brick-and-mortar stores and buy across multiple channels and formats and they care about experiences that enrich their everyday lives. 
For retailers, both generalist (Everyday errands) and specialist (Beauty) the upward trajectory of purchase opportunities is indicating that now is the time to connect the dots between target audience behaviour and store visits. With COVID-19 impacting states across the country differently, establishing links between cohort behaviour and retail repertoire will result in clear media targeting and conversion opportunities.