As we, in the UK, now find ourselves in the third national lockdown, it is worth looking back at the impact of the brief relaxation of restrictions that we experienced in December 2020. And it gives us some cause for hope. Examining the UK hotel industry, we found that the second lockdown did not completely reset visitation levels to what was experienced after the first lockdown in early 2020.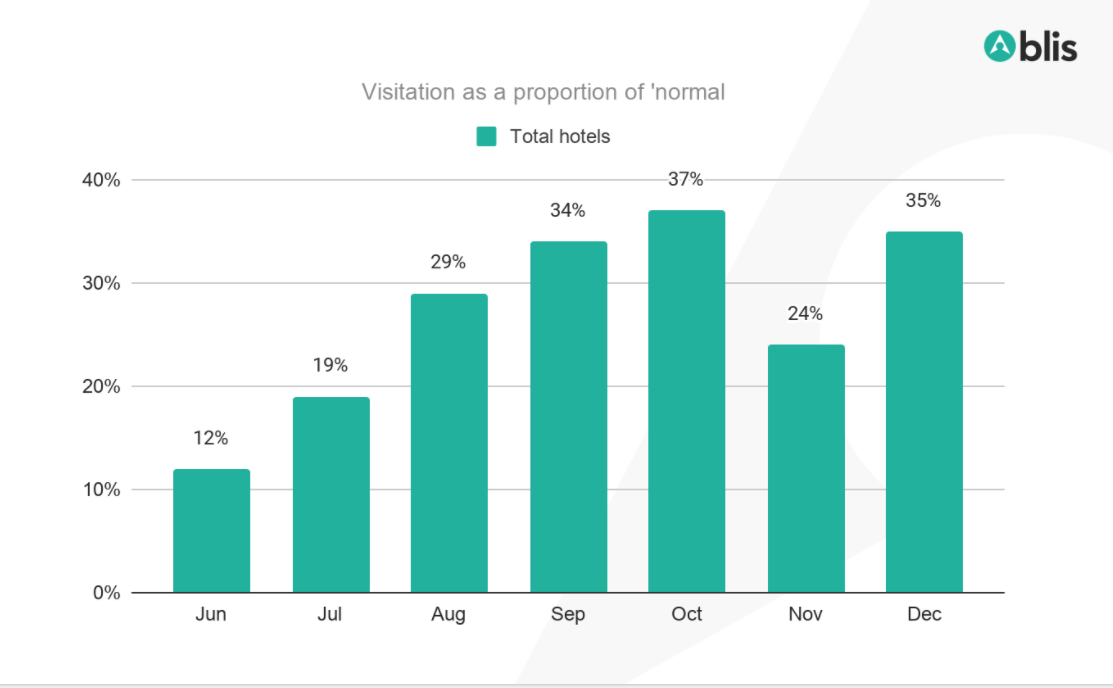 In December visitation resumed at 35% of 'normal'. While this is a fraction of what would be expected pre-COVID it's remarkably above the level observed in September when there were far fewer restrictions, staycations were possible in many areas, and the social situation far brighter. In fact, for four of the hotel chains we monitored, December was their best month since February, in terms of visitation. 
This reflects a resilience amongst consumers who have progressively built up their confidence in a post-COVID world. It's combined with an eagerness for many to embrace newfound freedoms as they emerge. And it's a promising indicator, not simply for when we emerge from the latest national lockdown, but also for when a wide rollout of the vaccination enables consumers to return to something resembling the old 'normal'. 
We will continue to monitor this progress for the UK hotel industry as well as across a number of verticals for the coming year as part of 'The changing behaviour series'.