A nation famed for warm greetings, a culture of dining in groups and world-class artisanal shopping, but over the past month Italy has been the epicentre of the coronavirus in Europe. The country has been on lockdown since the beginning of March and is now starting to look with hope towards the next stage of the COVID-19 contagion following a declining curve of infection over the past week.
As part of 'The changing behaviour series' we're looking at trends in consumer behaviour, to understand how people are preparing to engage with the 'new normal'. As Italians begin to emerge from an intense month of complete lockdown the government is readying economic measures aimed at helping businesses reopen.  
Throughout the past month, our team has been analysing the type of content that has been resonating most with Italians. Gaming content has seen a significant increase across all markets and especially in Italy, where towards the end of March there was a significant spike in engagement.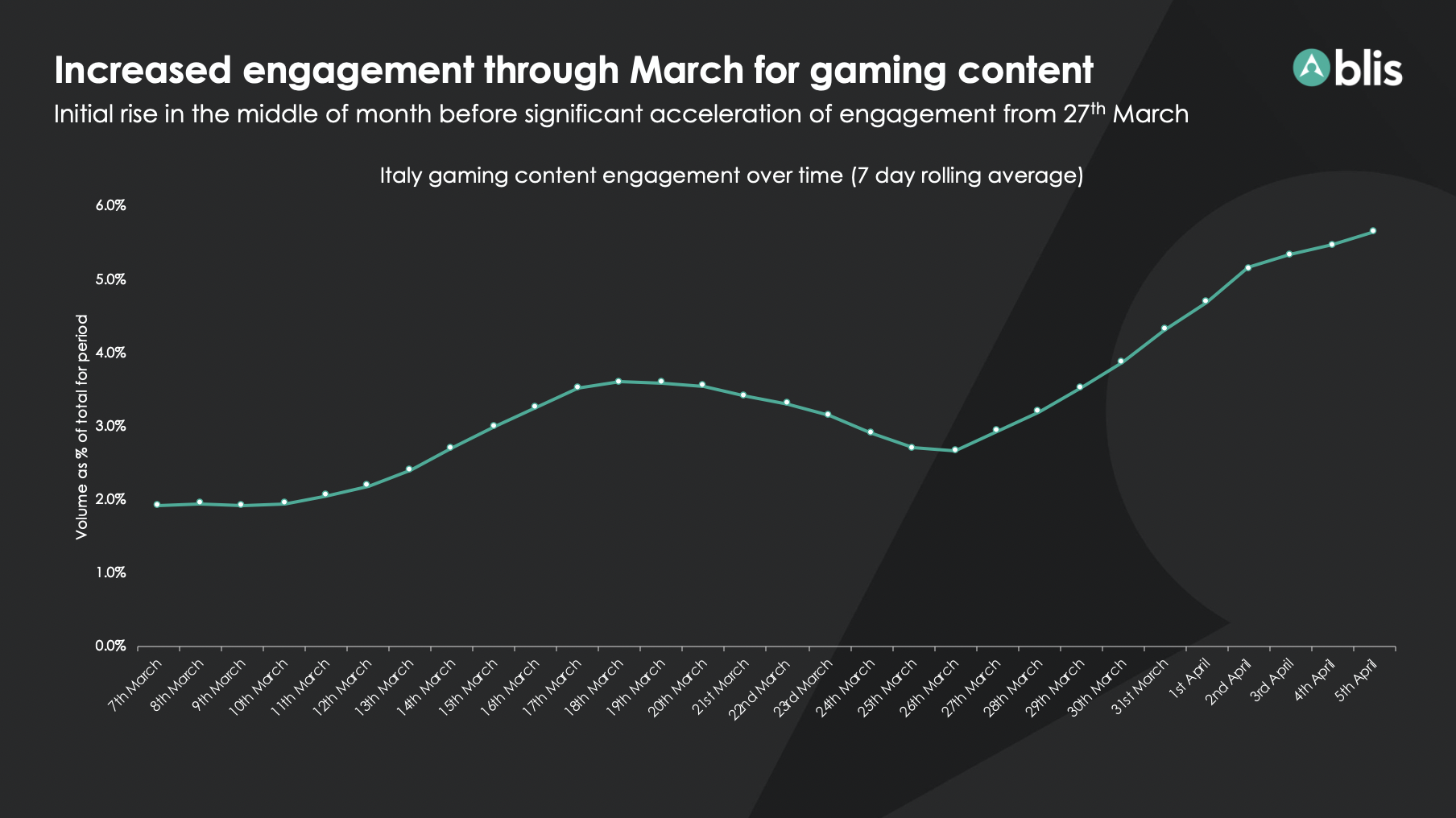 Digging deeper into the data we notice that Italians prefer to play gaming content late at night and into the early morning, mirroring patterns of behaviour in other markets. These night owls are a highly engaged audience and brands can use this opportunity to connect with highly targeted and hyper relevant ads that drive brand awareness or online purchases.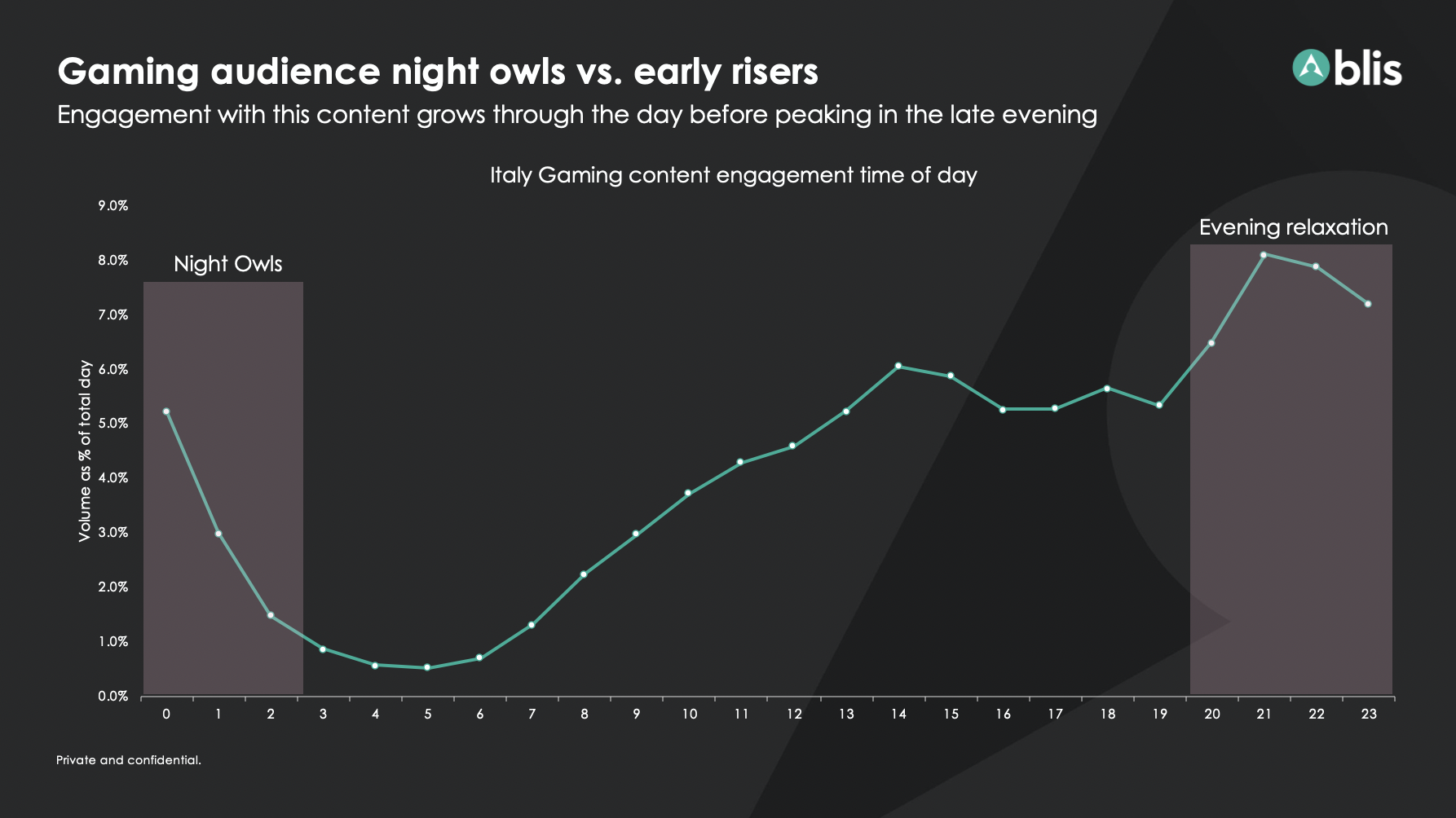 Interestingly, despite car dealerships being closed, or perhaps as a result of closures, there has been a consistent level of traffic to automotive apps and websites. While consumers may not be able to physically purchase a new car there seems to be an appetite for cars. For automotive brands, keeping top of mind is essential in maintaining the interest until people can travel more freely.
For this audience the peaks of engagement seem to be in down times, during traditional lunch hours and after 8 p.m. when people have finished their working day. With more time to relax this audience is perhaps more in the mindset for browsing autos and other big ticket purchases.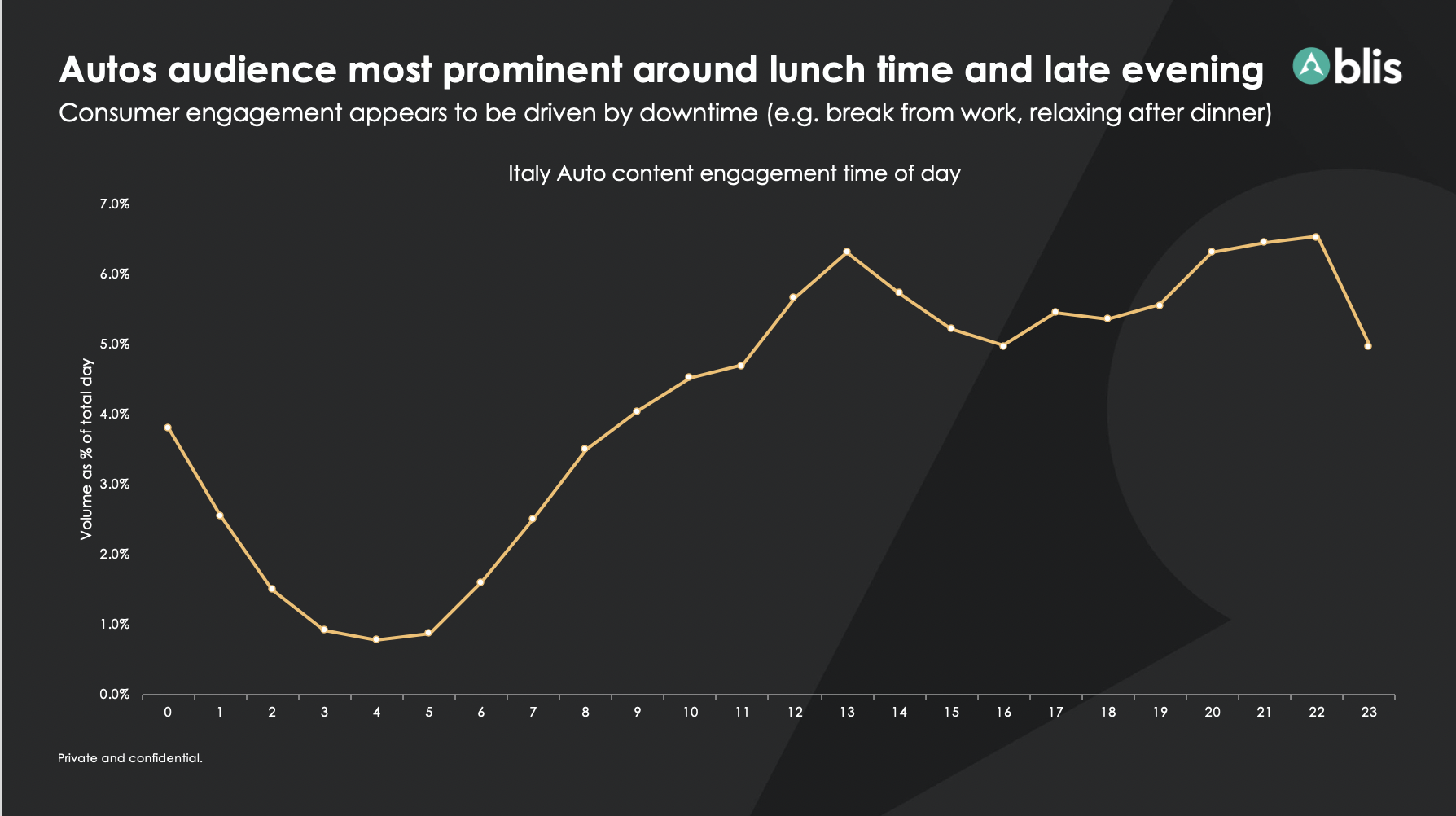 These consumers may be at the earlier stages of the purchase funnel and unable to buy right at this moment. However, by securing a greater share of voice whilst ad inventory is cheaper brands can raise awareness and build a pool of prospective future buyers. Right now consumers are refining the number of brands they want to browse in the real world. Intervention in the consumer journey now can help ensure brands stay top of mind when restrictions are lifted, ushering in more intense and costly competition for consumer attention.