For more than 100 days the UK has been under various phases of lockdown. Over the last number of weeks those lockdowns have eased significantly, with non-essential retail opening in mid-June and pubs and hospitality venues this past weekend. 
Led by Prime Minister Boris Johnson and Rishi Sunak, Chancellor of the Exchequer, the government is easing lockdowns and restrictions to kickstart the economy across all sectors. From lifting quarantine requirements for travellers to the country to expediting green lights on projects across the construction industry, the government's focus is generating economic output. In 'The changing behaviour series' we look at a sector that makes up the majority of national GDP, consumer spending. Using Blis data, we're observing that recovery is happening at varying speeds across sectors, differing even across individual regions of the same country.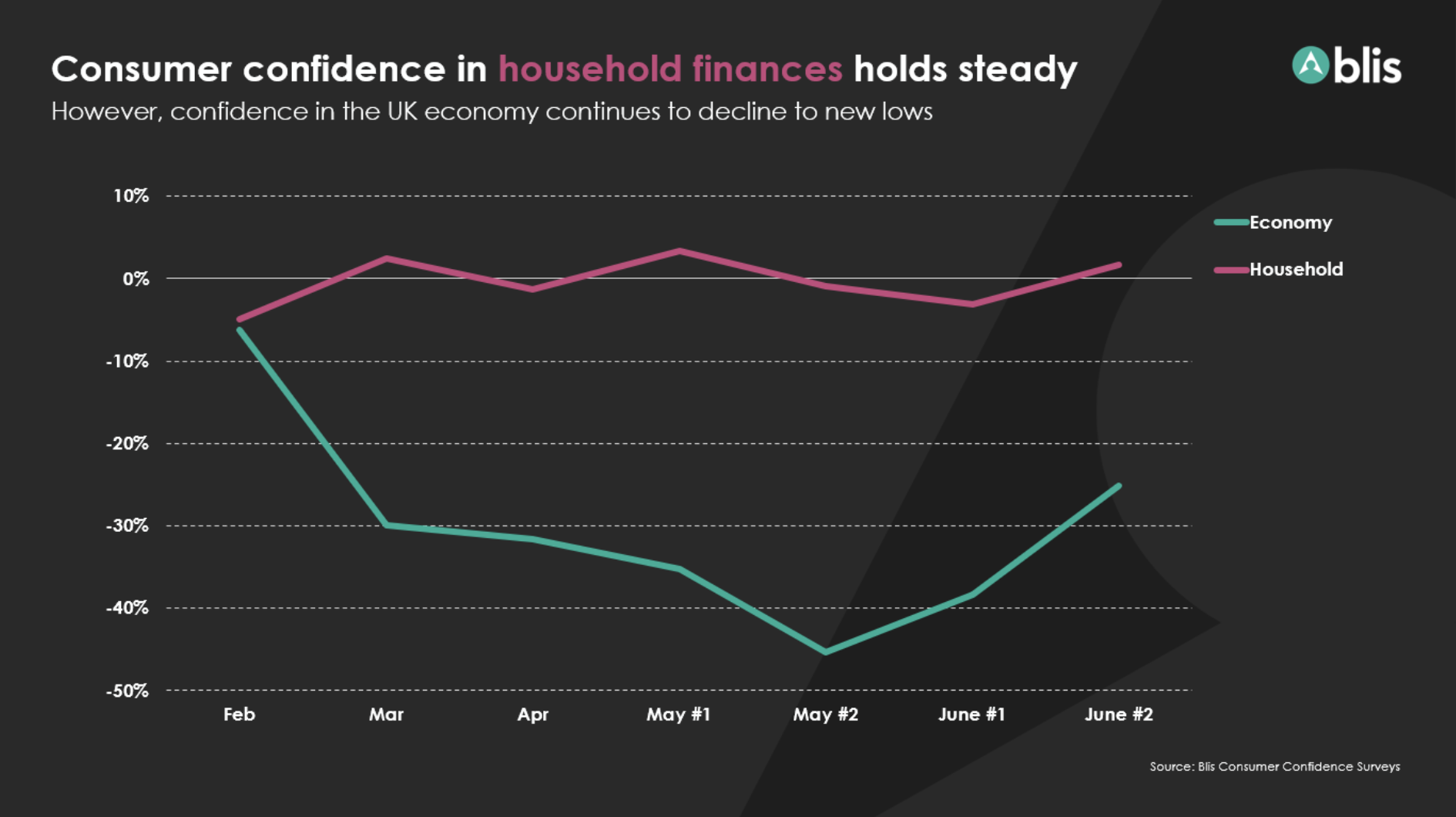 With varying reports on the rate of recovery of the economy, the likelihood is that a series of interruptions and false starts will impede consumer spending at different stages of the recovery.  Looking at data from a Blis consumer confidence study gathered over the past 5 months, we're seeing that people are beginning to express optimism in the economy once again. 
While financial caution still pervades, people seem willing to participate in consumer spending. When asked how they would spend £1,000, the financial motivated sectors have seen a decline as the first priority, opening opportunities for retail sectors to stimulate demand.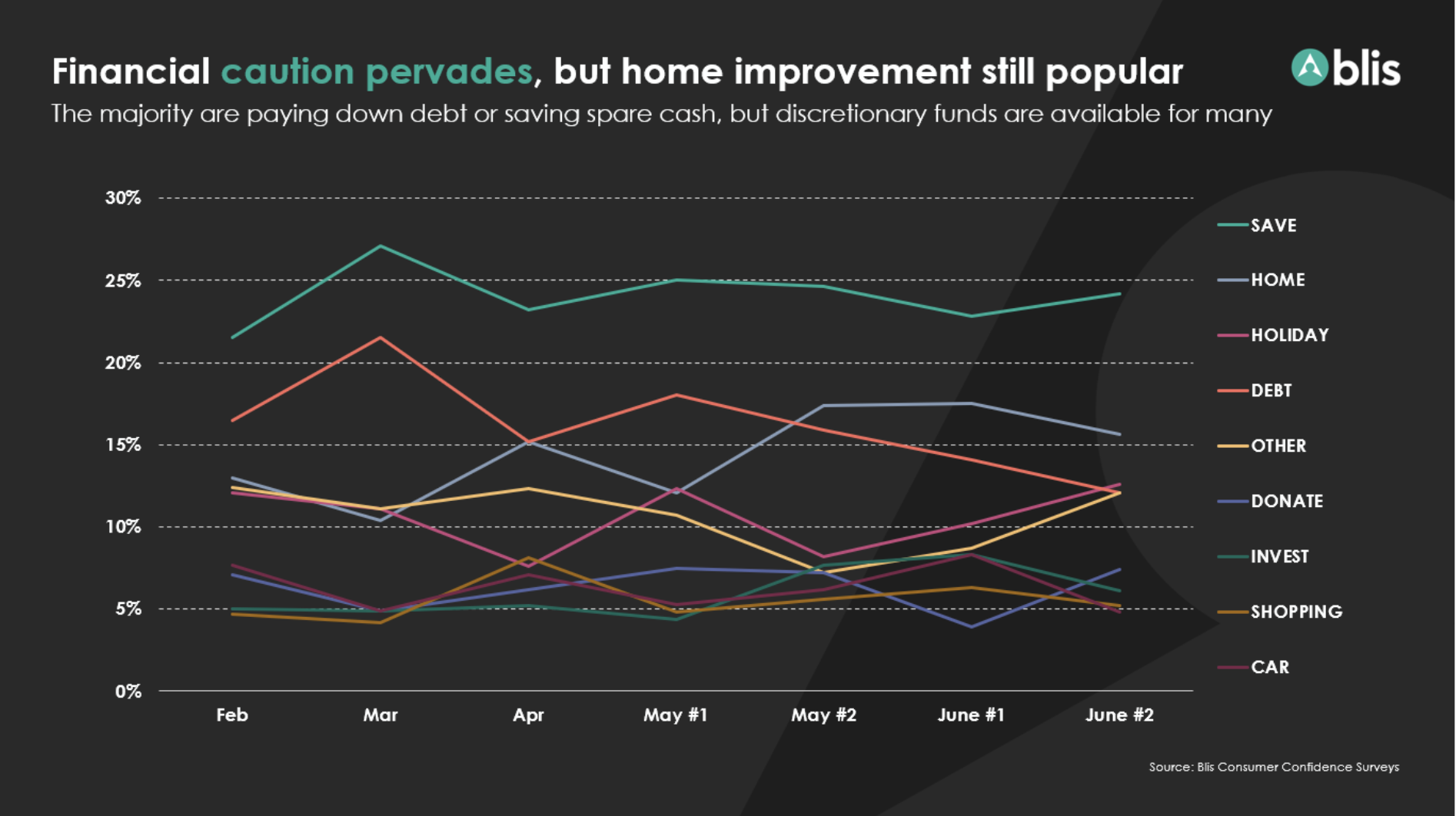 Home improvement remains the second most popular option and now that the summer period has officially begun DIY enthusiasts have hit peak activity. Stores in this sector have acted quickly and adapted by utilising digital content and AR to encourage shoppers in store. 
Unsurprisingly, intent to spend money on holidays is beginning to increase as people seek to escape the cabin fever and governments ease quarantine rules throughout Europe and lockdown restrictions at leisure and entertainment venues. 
All of this activity is happening against the backdrop of COVID-19 and a constant threat of a resurgence and localised lockdowns. When preparing for recovery, planning for additional waves of lockdowns is essential. Using location data can help brands understand where these localised restrictions will be implemented and redirect stock and customers to different regions. For retailers the importance of understanding whether customers are more likely to venture to a high street, a retail park, a department store or a shopping mall is essential to planning stock, opening hours and messaging.