Singapore won praise from the World Health Organisation (WHO) for its early response to address the nation's concerns and anxieties when it first raised alerts to DORSCON Orange on February 6, 2020. With many countries currently implementing lockdown measures and shelter at home policies, Singapore has introduced "circuit breaker" measures – closing down non-essential services – from now until May 4.
This feature, as a part of 'The changing behaviour series', looks at how consumers in Singapore are behaving and their expectations of brands at a time when uncertainty is the norm. 
People are increasingly searching for news, updates and information on their mobile phones as the crisis continues to unfold. With this increase in dwell time on phones, we're noticing that people are engaging with content more and at fairly consistent times of the day – news content in the morning, with consistent levels throughout the day and gaming late at night into the early morning. With all of this content being consumed brands have an abundance of opportunities to get in front of their audience. But with growing uncertainty messaging and the creative idea is more important than ever. Brands must strike a balance between staying top-of-mind with empathy and awareness of consumer concerns.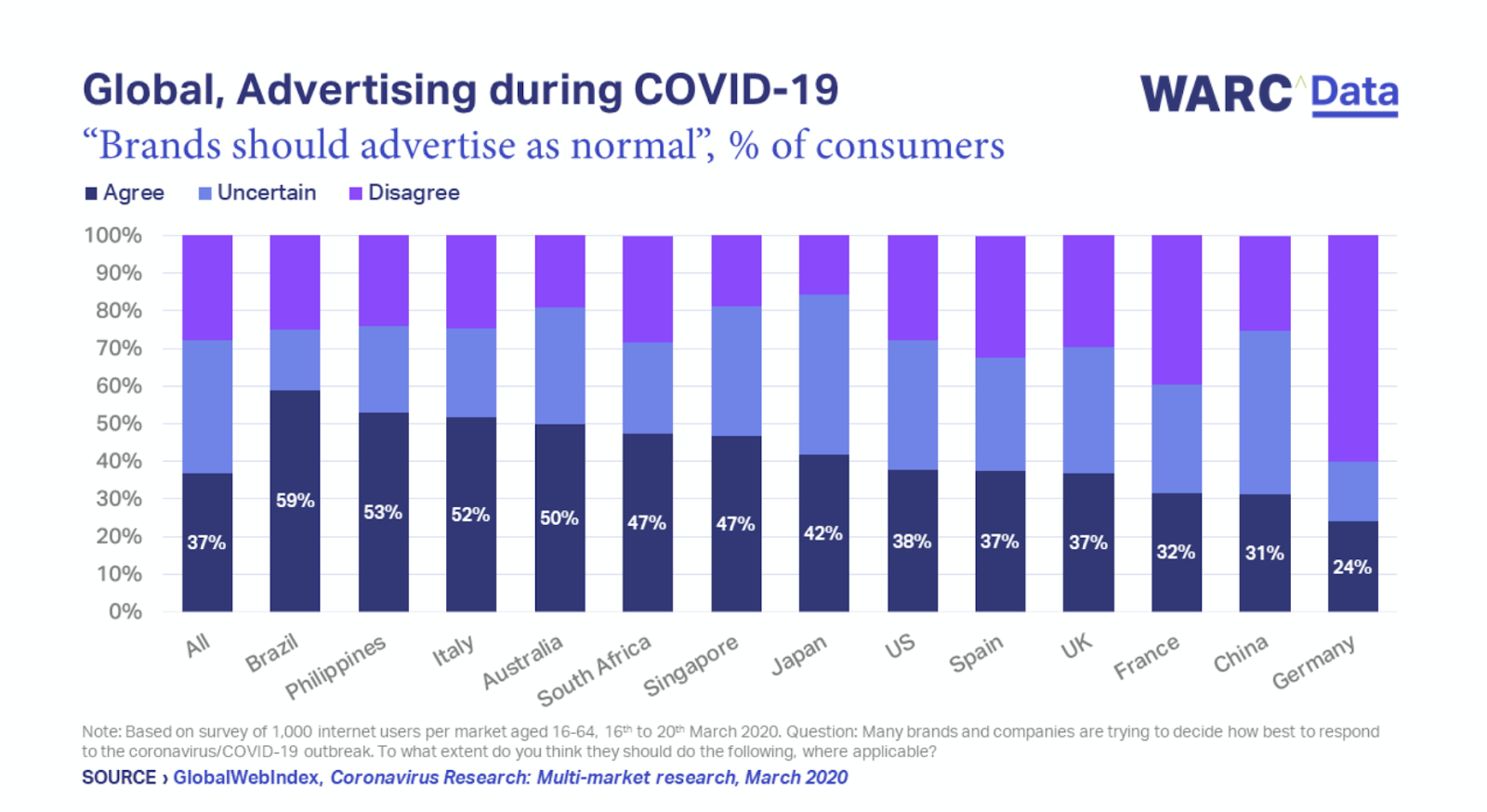 According to a research by GlobalWebIndex, which looked at consumer sentiments towards brands advertising during the pandemic across 13 markets, 47% of respondents in Singapore expect brands to advertise as normal, however with a sensitive tone and messaging.
But silencing brand communication does not equate to sensitivity. By taking a proactive approach, brands can gain trust and loyalty amidst this global pandemic where people are actively looking for ways to normalise their lives from home.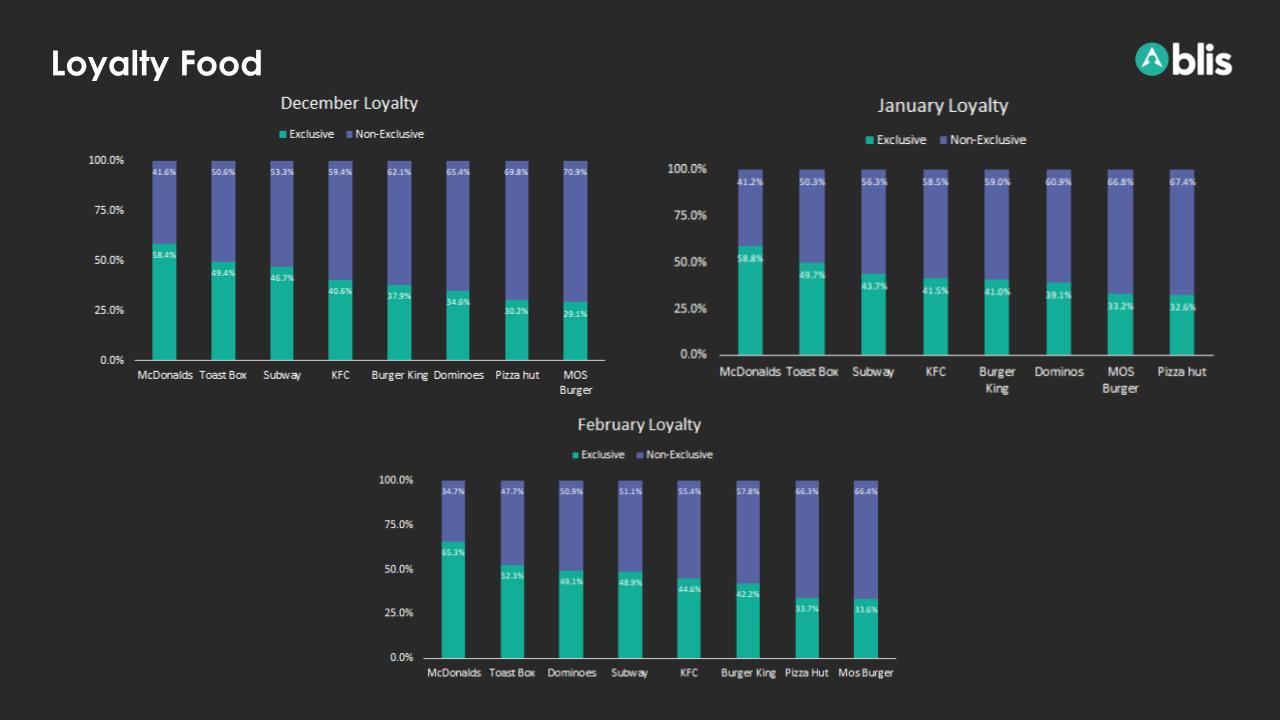 Before "circuit breaker" measures were in place, the team at Blis plotted the movement of devices around Quick Services Restaurants (QSRs) in Singapore from December to February, at the height of the first wave. Undoubtedly, the shrinking repertoire amongst 'out of home' activities in the face of the pandemic is significant but not absolute. The uptick between January and February suggests that when people went out, they were likely to visit the same places, rather than multiple locations.  
This change in foot traffic hints at the importance of brand loyalty. While Singaporeans drastically reduced foot traffic to different outlets, McDonald's for instance experienced an increment in loyalty from 59% exclusivity in January to 65% in February. 
Taking time to understand the behavioural shifts at different stages, specific to local markets, will help brands adapt and innovate. Here are 3 key takeaways for marketers in Singapore:
1. Think long-term 
The first reaction from many businesses during pandemics and recessions is to withdraw all marketing spends or bank on short-term gains. Absolute cuts in media budgets can cause long-term damage to a brand. Looking at research from previous economic recessions, advertisers that decreased investment saw their share of market decline by 0.2 points as compared to those that maintained spend, an increase by 0.5 points.
2. Dynamic creative will help cut through the noise digitally
As physical outdoor movements are more restricted in Singapore, it is crucial that your creative stands out against the noise on digital and social platforms. Now is the time to be bold and innovate. With more dwell time due to stay-at-home policies in place around the world the opportunity abounds for brands to use gamification features and dynamic creative to entertain and excite audiences.
3. It's time to be more omnichannel than before
Although movement behaviour has changed drastically, consumers are still consuming. Now is the time for agility in approaching consumers and when accurate targeting becomes crucial. Retailers who want to keep in contact with their shoppers from pre-COVID activity, or marketers who relied on OOH marketing previously and still want to keep up with the awareness built, can use Blis technology to reach the same audiences even though they have now shifted to new locations.