Sitting here, in the middle of January amidst another lockdown, you could be forgiven for wishing that we were in a better place – and for feeling like you're in the straight-to-DVD sequel for Groundhog Day.
But we are in a better place. And I'm not simply talking about us as soon-to-be-recipients of a groundbreaking vaccine, but also as marketers. We're in the position that we now have the benefit of nearly nine months of data that we can draw upon to get a better understanding of consumer behaviour.
This wealth of data has helped in part to prevent the industry inertia, observed in the early weeks of the crisis, as we deal with further lockdowns across the continent. In this post from 'The changing behaviour series' we take a brief look at non-essential retail across three European markets: Italy, The Netherlands and UK to help identify the patterns of behaviour through multiple lockdowns.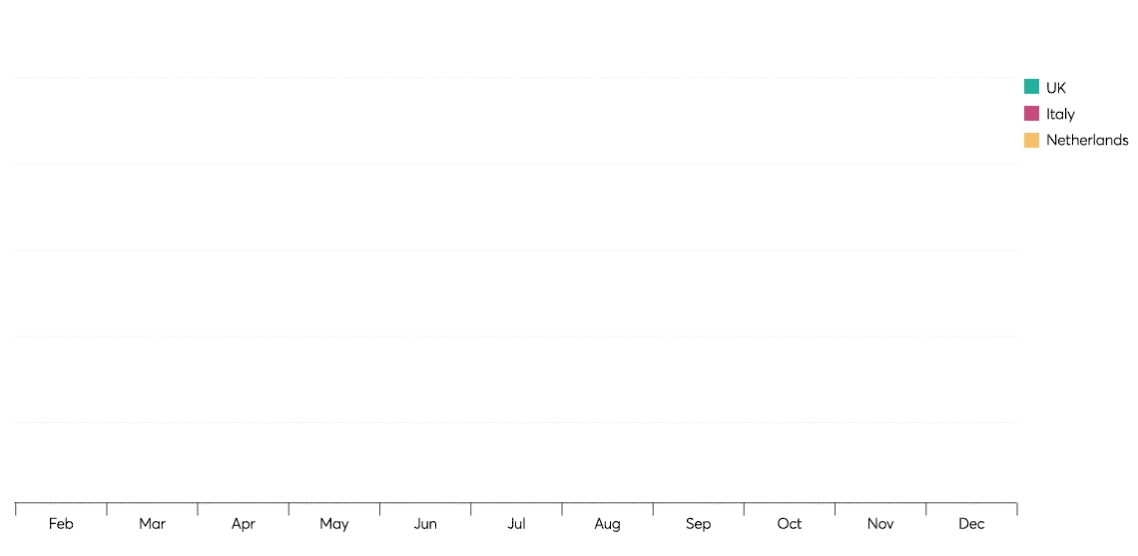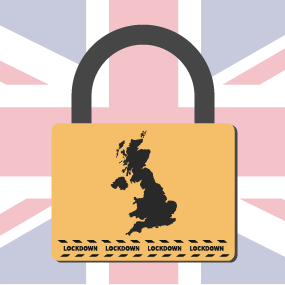 Following a second lockdown, the brief relaxation of restrictions in the UK at the end of last year, is a particularly valuable source of insight. It highlights what we can potentially expect in February and March, when consumers can once again indulge in some real-world retail therapy.
Crucially, the second lockdown in November did not completely undo the recovery of store visitation that had started in June. In fact, visitation in December was in line with what we observed throughout October. In addition, even in the midst of national and local lockdown restrictions, visitation to essential verticals, such as grocery stores or pharmacies, has remained strong.
This performance is not just attributable to pent up or seasonal demand. In the UK, we have seen a consistent increase in monthly visitation, reflecting how familiar shoppers have become with retail in a post-COVID world.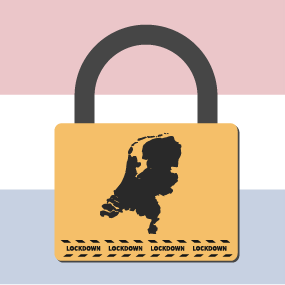 In the Netherlands we have observed a similar pattern, with a considerable increase in visitation from September that reached its peak in December. This peak is particularly noteworthy given that non-essential stores were required to close from the 15th December.
It also appears to reflect a mixture of increasing consumer confidence and seasonal demand with the inevitability of a lockdown in the new year, encouraging consumers to make the most of the stores whilst they are open.
We have repeatedly seen such scenes around the world in the last few months. Major shopping hubs suddenly bustle with people in response to abrupt openings or impending closures as consumers scramble to get their needs or satisfy pent up demand.
The pattern of visitation and consumer behaviour leading up to a second lockdown suggests that the Netherlands will follow the pattern seen in the UK and see recovery restart from where it left off in December.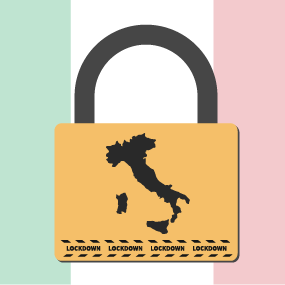 Italy, however, stands out from its peers, seeing an inverse pattern of visitation. Whilst recovery looked promising in May, following more than 2 months in lockdown, visitation remained relatively flat until Q4. In November, regional restrictions in major urban areas led shopper levels to drop to their lowest point.
Although this retail overview suggests declining consumer confidence, examining the parallel automotive industry we potentially find the first green shoots of a changing consumer mindset. In December, for the first time post-crisis, new car dealerships outperformed repair shops in terms of visitation. This slight shift, from repair to purchase, could be an early indicator of greater financial confidence.
However, in the current context the Italian consumer may still require more time to adjust to the post-COVID retail environment and recovery may lag slightly behind the European peers.
Consumer confidence has both a health and financial aspect.
With a vaccine both enabling businesses to reopen and make shopping a safer option once again, it would not be unfathomable to expect stores to reopen with visitation levels that exceed that which we have seen in 2020.
However as we have seen throughout the past 9 months those engaging with verticals in the physical world are not always representative of the average consumer and the 'early embracers' we saw quickly returning to stores, pubs and gyms could certainly be considered 'atypical'.
Even once the threat of COVID begins to recede the mental and financial scars will remain for many shoppers. It is important that brands continue to appropriately segment their offerings and activate media strategies that meet the needs of consumers across the spectrum from 'early embracers' to 'shelter in placers'.