As if marketers needed any more excuses to have a drink, Blis location data demonstrates how agency wide dedication to a pub crawl might just have been the key ingredient that took PHD to Golden Shaker glory. Hosts, and real-world intelligence specialists, Blis delved into the data to distil the secrets behind the win.
In a haze of shamanism, rock and roll and scooters, PHD took over The Calyx to win the 2019 Blis Golden Shaker – agency land's premier annual cocktail competition – with a blistering, psychedelic performance that thrilled and bewildered judges and attendees alike. 
While it was the spectacle that caught the eye, it was ultimately the quality of the drink that won over the judges. Gin and Campari based 'Black Rock City' was the night's winning concoction, beating out stiff competition from Zenith, Initiative, Dentsu Aegis, MullenLowe, L'Atelier and 2018 champions OMD. 
"We had so much fun developing the drink and then making it on the night," said an ecstatic PHD captain Olivia Hamilton-Nichols. A telling comment which only hinted at the dedication and commitment behind the victory from the entire agency.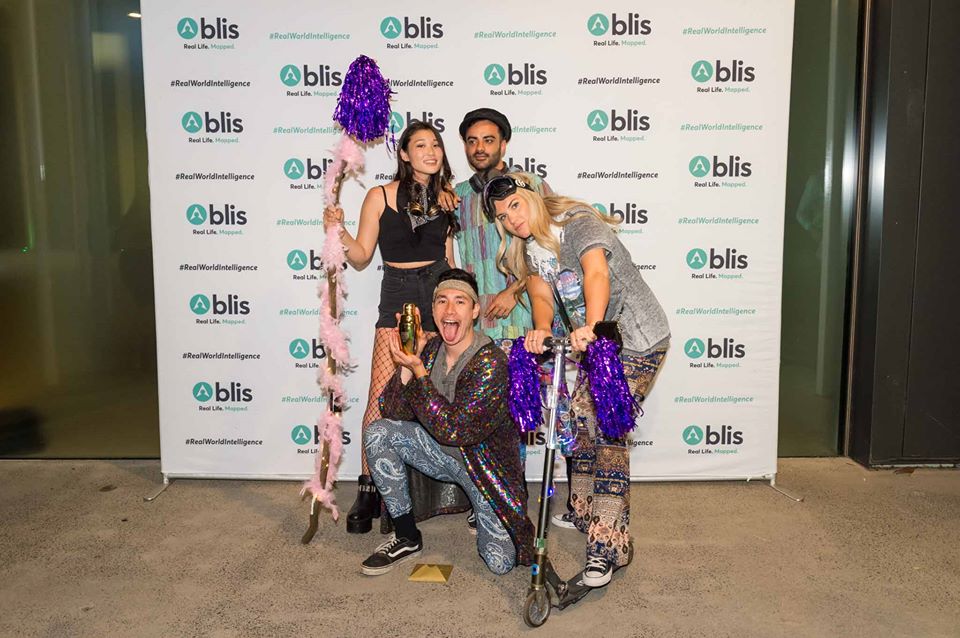 Looking into the drinking location habits of participating agencies in the lead up to the competition, Blis can reveal that 43% of people from PHD Sydney were also seen in bars and pubs across the city, the most of any participant and a real testament to the team's determination to take out the coveted Shaker.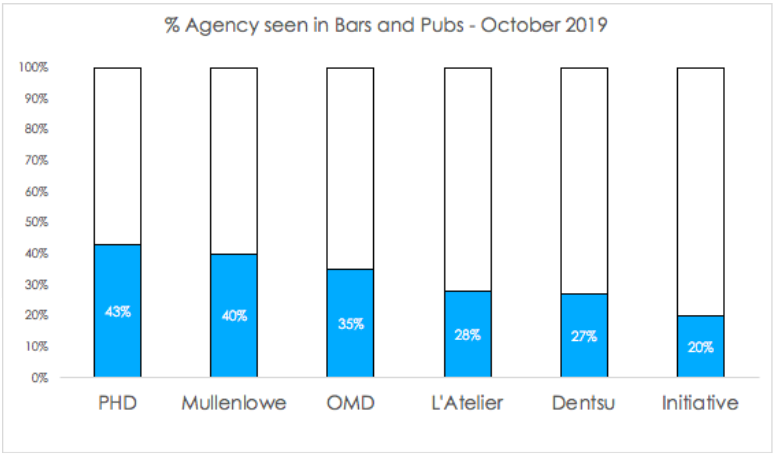 Source: Blis Trends & Insight Report October/November 2019
Volume alone was not the only factor, as PHD combined impressive discipline during work hours with remarkable dedication after work hours. While pub and bar visitation was generally slightly higher after work across all agencies (with Initiative the notable exception – who interestingly spent more time at the pub during work than after), with PHD, visitation increased 15% after work.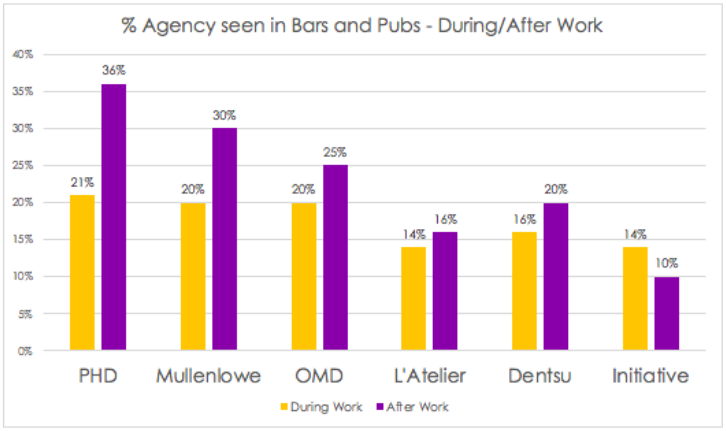 Source: Blis Trends & Insight Report October/November 2019
Contrary to popular belief, high liquor store visitation is not necessarily conducive to Golden Shaker success, further highlighting the more intangible benefits of high frequency/volume bar and pub visitation. PHD exhibited the lowest among competitors (7%)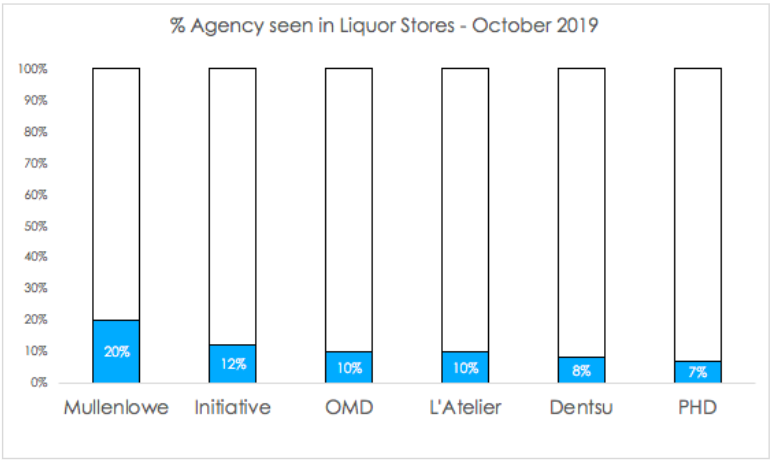 Source: Blis Trends & Insight Report October/November 2019