Customers are fickle and research has shown that customers leave brands that they are loyal to if a competitor is better at meeting their needs. Identifying those needs and pain points are essential to ensuring that your customers don't jump ship.
In March 2020 Blis conducted an online survey with Sapio Research, which asked 2,275 consumers across the UK, Singapore and Australia a series of 25 questions. The aim of the research was to help brands understand customer loyalty from the audience perspective and the factors that influence loyalty.
One of the most striking findings was that customers considered themselves loyal to a brand after one or two purchases.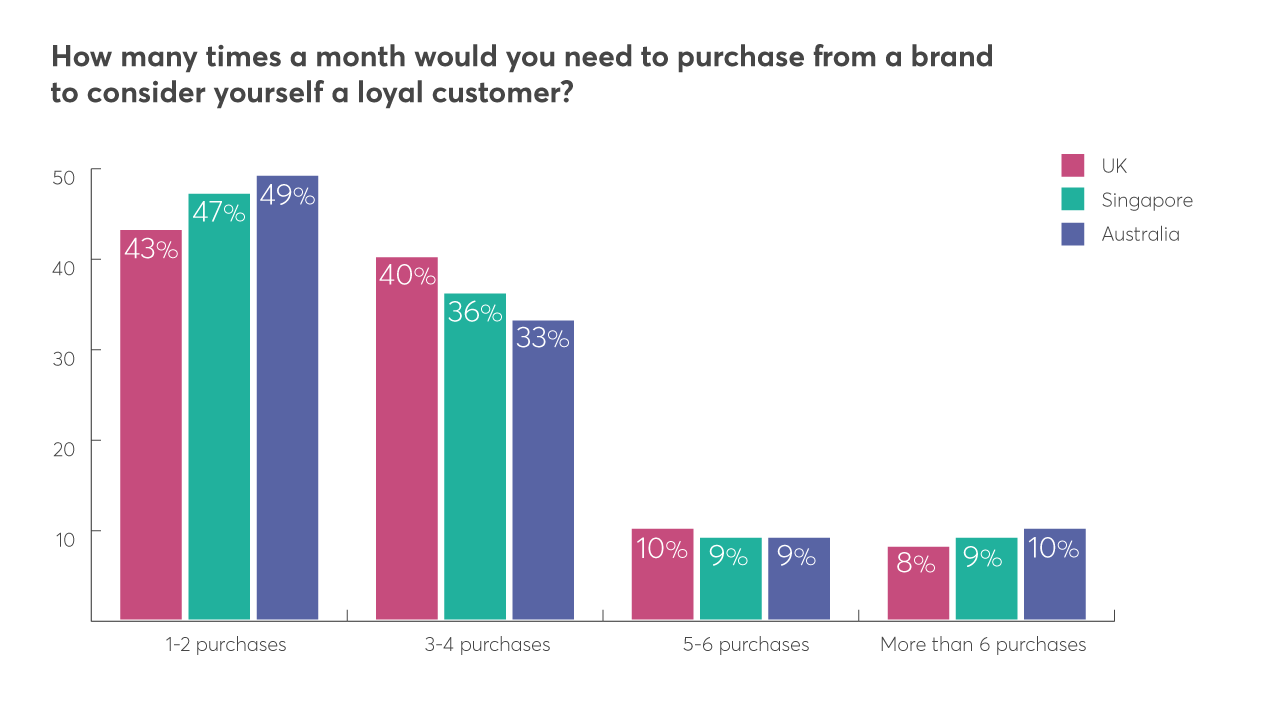 Taking a deeper view of this trend there are some nuances between the different age groups of the respondents, with over half (55%) those aged 55-64 likely to consider themselves loyal after just 1 or two purchases.