now with behavioural lifestyles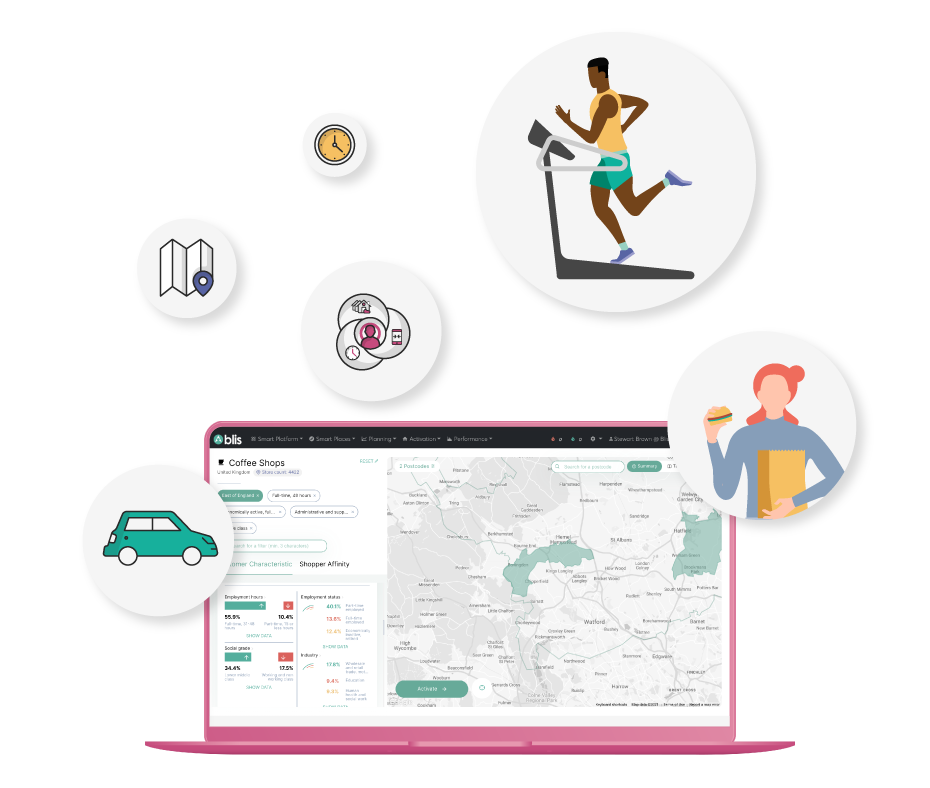 Welcome to the Blis Audience Explorer hub – your portal to the most visual, interactive real-world planning tool on the market!
Audience Explorer can help you:
Click below to access the hub now
discover

powerful insights about your unique audiences

build

richer media plans

activate them right in our platform to deliver better
outcomes at scale in a privacy-friendly way
Save your audiences and activate through Blis Managed Service or Self Serve via your own agency traders. 
What you'll find in the hub:

Watch our demo videos and
learn how to create
privacy-first audiences.

Find out how a supermarket brand drove .20% CTR and footfall, with a 2.21% store visit rate for its own-brand range.

Understand how one company got more people travelling by bus, with a .40% CTR, 10% above benchmark.
What are planners saying?
*Audience Explorer, including self serve access, is currently available in the UK, US, AU, NZ, IT, ES and NL. And we're adding more countries soon.
Click below to access the hub now