Blis recently hosted a panel as part of Mindshare Huddle 2021 discussing the limits of labelling that demographic targeting provides and the 'good growth' opportunities for brands that behavioural targeting offers in a post-cookie, privacy-first world.
The panel:
Alex Wright, Global Insight Director, Blis
Simon Andrews, founder, addictive!
Naren Patel, CEO and Founder, Media For All (MEFA)
Hosted/moderated by Jessica Tagg, Group Head and Drew Mark, Sales Manager, Blis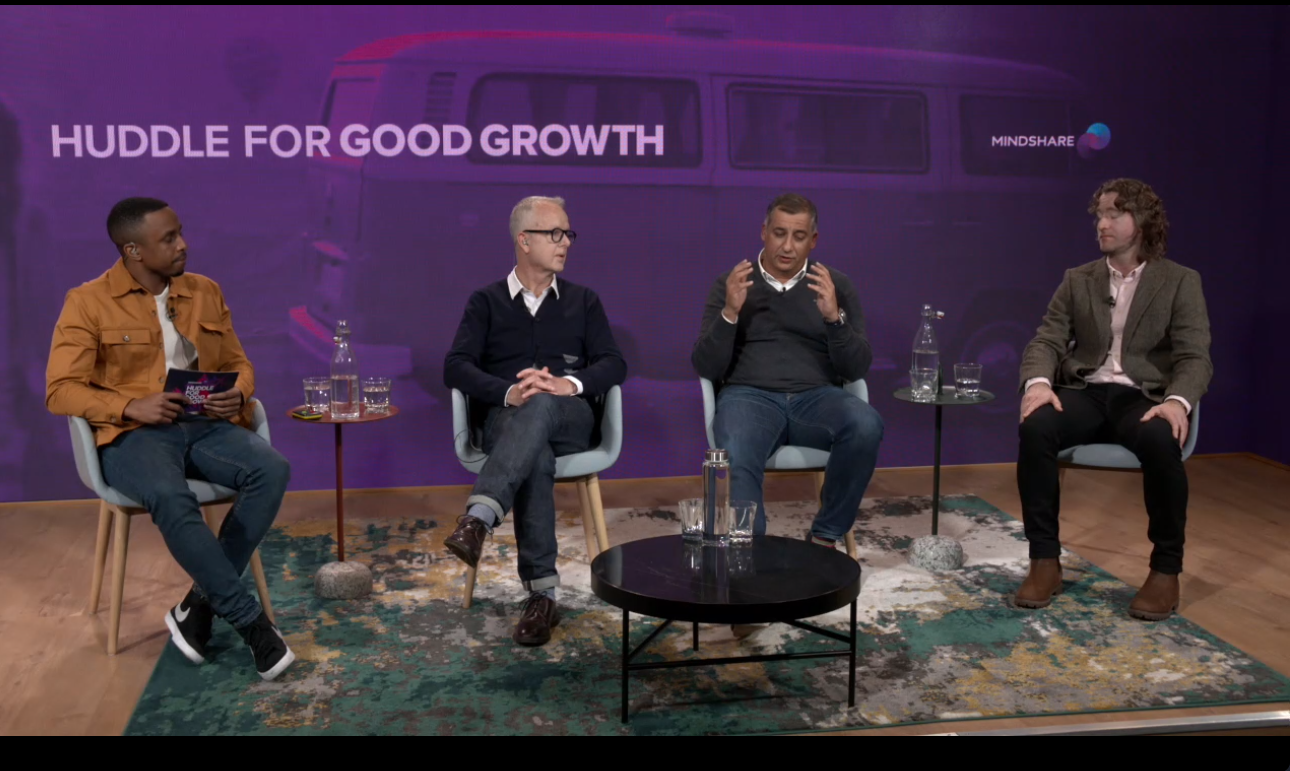 Taking diversity as its theme, this session focused on looking beyond the traditional ways of working, in order to generate good growth. The panellists discussed how being over-reliant on demographic targeting or making sweeping assumptions based on it can lead to missed opportunities for growth. Plugging in only demographic targeting to the media planning discipline can be too reductive for what the industry is capable of now.
"The more diverse a range of sources you get to build your understanding of an audience will give you a better-rounded picture: a variety of perspectives" said Alex Wright, Global Insight Director at Blis. Utilising search data, social data, location data and other forms of behavioural data leads to a better understanding of the audience in the long term. And broadening the diversity of data sources will also foster a more diverse media ecosystem that will in turn benefit the wider industry.
Embracing diversity, and cognitive diversity in the teams that create advertising, provides different perspectives, which can support the advertising industry to become more representative of their diverse audiences. Commenting on the role of agencies in this new practice, Simon Andrews, founder of addictive!, advised: "We have to think outside our own experience to get under the skin of our audience, avoiding cliché".
Quoting a McKinsey study on diversity and inclusion at work, Naren, CEO and Founder of Media For All, added that more diverse groups are the ones that succeed and provide more benefits to the business. He stated that "Businesses need to build in diversity from the ground up".
The session concluded by acknowledging that even though demo isn't really dead, the over-reliance on it should be reduced, as it should be one source to use amongst a diverse variety of data sources.
In support of this, Blis has created the Audience Explorer platform, to ensure that brands and agencies can continue to build more diverse audiences at scale based on their real-world behaviour. Launched in 2021, Audience Explorer is a visual, interactive tool that enables brands to discover what makes their customers unique, build richer media plans and activate them directly from our platform to deliver better outcomes at scale in a privacy-friendly way.
Listen to the full panel discussion at Mindshare Huddle, Day 1, Session 10: Demo is Dead here.