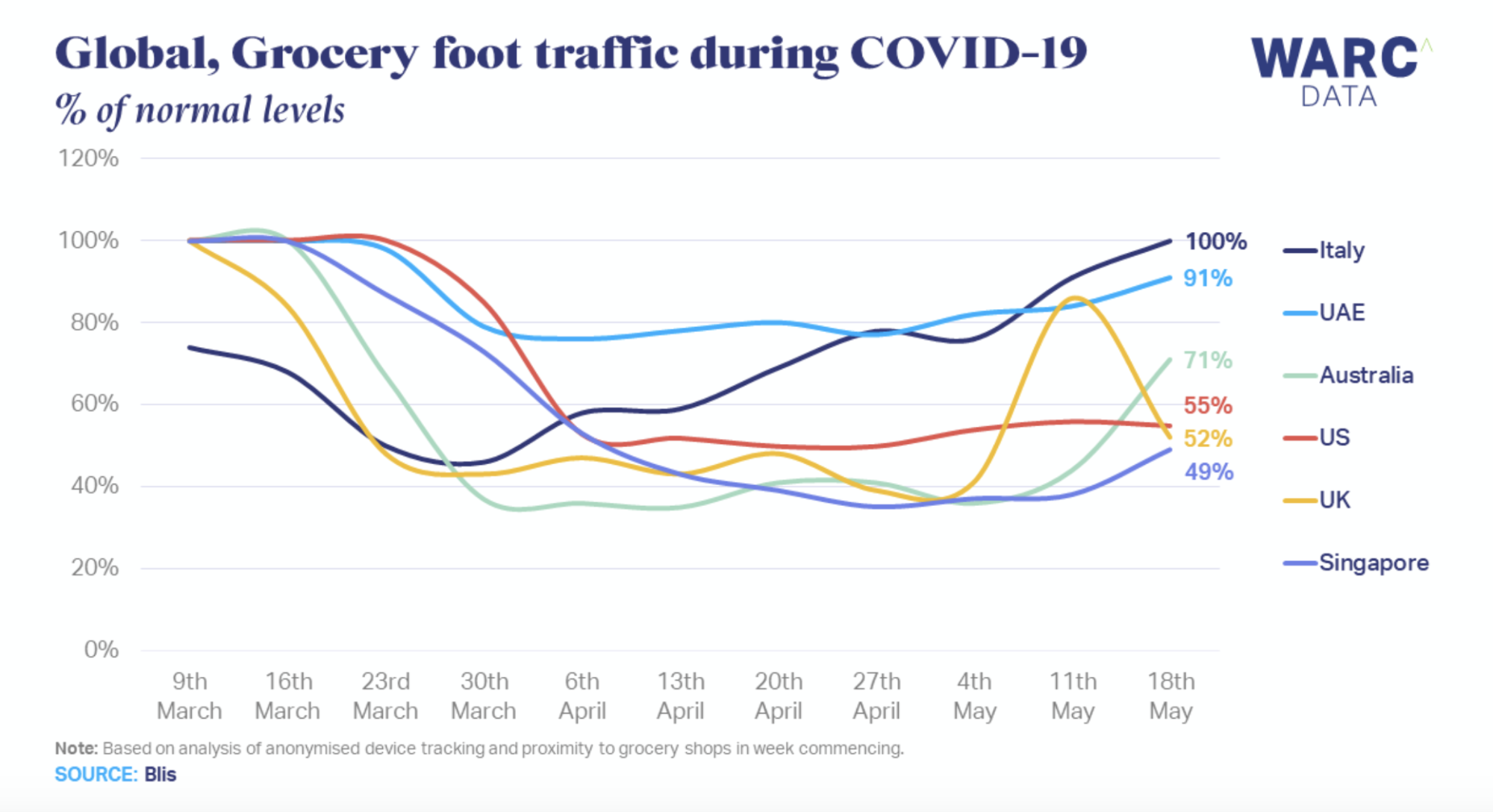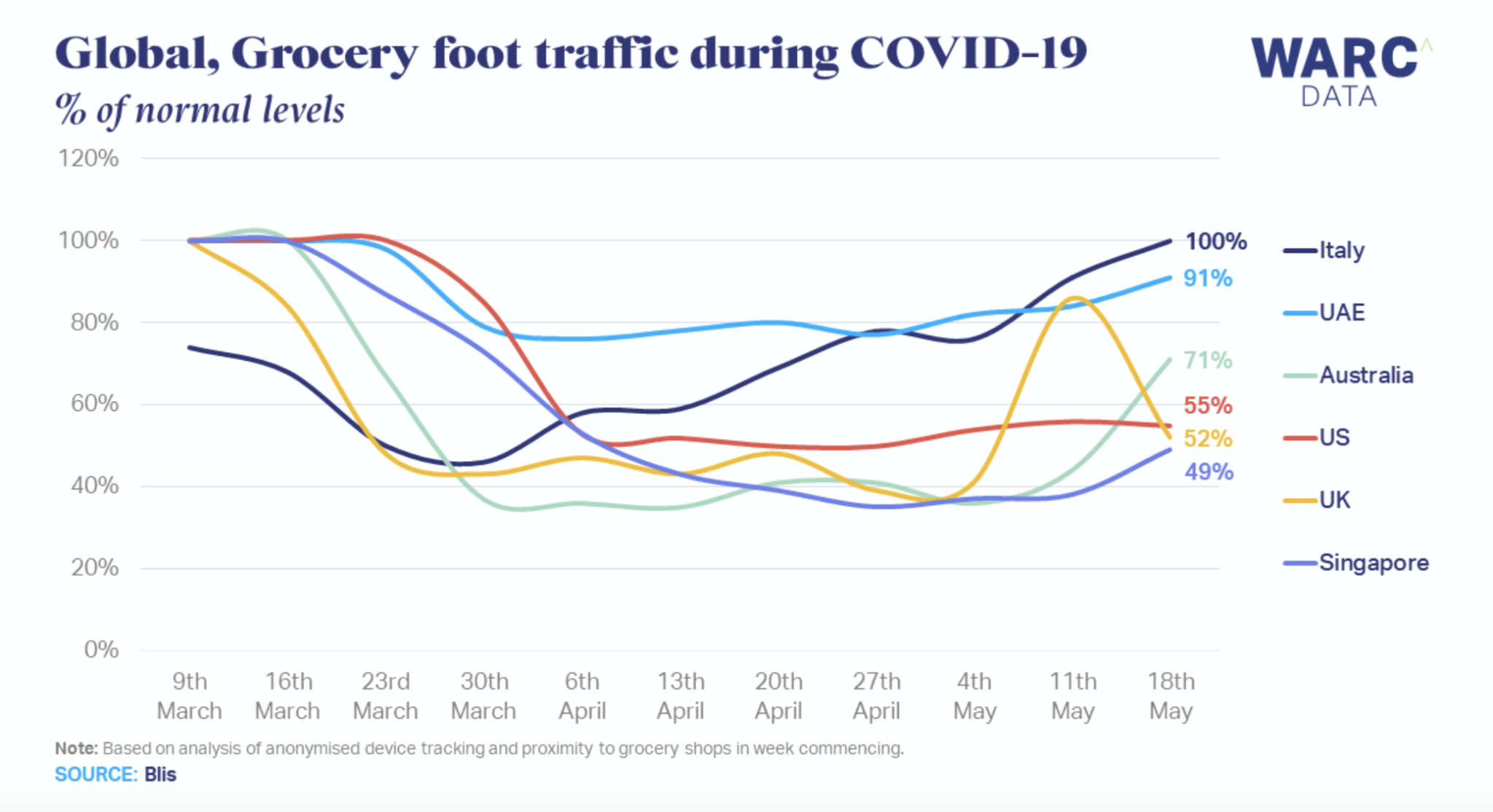 Consumer foot traffic to grocery shops is returning to normal levels in some markets after the novel coronavirus (COVID-19) outbreak, according to the latest anonymised device tracking from location analytics platform Blis.
Grocery foot traffic in Italy had returned to normal in the week of May 18th, compared to less than half (46%) of normal traffic in the week of March 30th.
Of the six markets analysed, COVID-19 had the smallest impact on grocery traffic in the United Arab Emirates (UAE). Foot traffic dropped to just three-quarters of normal levels throughout April and has since returned to almost normal levels (91%).
While Australia saw the largest impact in early April, it's now returned to nearly three-quarters (71%) of normal grocery traffic.
However, Singapore, the UK and the US have seen grocery footfall levels at just half of normal levels and this has been unchanged throughout April and May.
Although consumers are slowly returning to grocery shops, online delivery and pick-up has also become more important. Brands that have been investing in online purchase journeys have seen the benefits emerge – mobile app and e-commerce sales have doubled for British grocery retailer Sainsbury's.
Globally, out-of-home (OOH) advertising investment is expected to fall 21.7% this year as consumers avoid public spaces, particularly around roads and transport hubs. Brands looking to tap into cheaper OOH costs should prioritise digital over static units, possibly in combination with audio channels.
Read the original article here.