Blis' iOS ATT opt-in tracker
iOS 14.5/6 has reached mainstream adoption
The remaining volume of traffic that has not switched over appears to mainly represent older phones that may not be eligible for the upgrade. The current minor fluctuations we're seeing in the data are more indicative of Blis' ongoing traffic shaping and new partnerships than fundamental changes within the covered markets.
As of 22 July 2021, Blis will no longer be updating this tracker.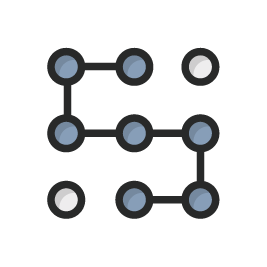 The data provided is based on the programmatic ad buying opportunities Blis is observing across its network of mobile app Real Time Bidding (RTB) marketplaces. These marketplaces run auctions where apps sell ad opportunities, representing a specific person, on a specific app, at a specific time, to advertisers.
Potential buyers are notified about auctions through bid requests sent by these marketplaces. The statistics here reflect the volume and proportions of these bid requests seen by Blis. They do not necessarily reflect the general adoption of iOS 14.5 (and 14.6) or the opt-in rate for individuals. For advertisers in the programmatic ecosystem, the statistics reflected here are better indicators for the impact iOS 14.5 is having on the supply of identifiable ad opportunities and the extent to which existing approaches to identity will be disrupted.
By their nature, these statistics come from apps that show ads. Apps that have larger user bases, or show more ads per user, will influence the statistics more than others. Blis is integrated with the most significant RTB marketplaces globally, but does not necessarily see every app or every ad opportunity, and these results should be considered as indicative.
In interpreting this data, it's important to note that bid requests do not necessarily say when a user has explicitly opted out of cross-site tracking via Apple's new App Tracking Transparency (ATT) prompt. Apple's iOS 14.5 will withhold access to its cross-site tracking identifier, the ID for Advertisers (IDFA), when an application has not yet added support for ATT, when the user has not yet seen the ATT prompt or when the user has seen the prompt and asked to not be tracked. Blis considers the presence of an IDFA in a bid request from iOS 14.5 or 14.6 as indicating the user has opted-in via ATT. Differences between country opt-in rates may be strongly influenced by the specific choices of top apps in these countries. When calculating the opt-in rate, Blis is comparing the volume of opted-in bid requests seen in iOS 14.5 or 14.6 against the overall volume of iOS (all version) bid requests.

22 July – iOS 14.5/6 has reached mainstream adoption. We will no longer update this tracker.
13 July – As we add new sources of inventory, and as applications change their ad strategies in response to iOS 14, we are seeing, and expect to continue to see, some volatility in these metrics. As a reminder, these stats reflect what Blis sees across the programmatic marketplaces in terms of ad volume, not users or devices.

6 June – It's starting to look like Apple has finally pulled the trigger and is pushing iOS 14.6 out. Up until now, the adoption rate has been slower than expected, and we believed that this was driven by consumers manually updating their OS version vs Apple proactively prompting Apple owners to update.
1 June – Apple released iOS 14.6 on May 24. Our tracker has been updated to combine the results from 14.5 and 14.6 together, to give a more accurate view of how Apple's new ATT and privacy policies are affecting traffic. If you've looked at our charts over the past few days, the results will have changed retrospectively and will now provide a more accurate view of the rollout.
13 May – iOS 14.5 continues to roll out across the globe, although at a slower pace than anticipated. The overall trends we've seen on opt-in rate appear to be stable across the key markets of the US, UK and Australia, with opt-in rates registering at around 45%, 30% and 20% respectively.
"Blis and our clients are in a strong position here, as we have invested heavily over the past 18 months to ensure our platform can continue to reach audiences at scale without relying on personal data."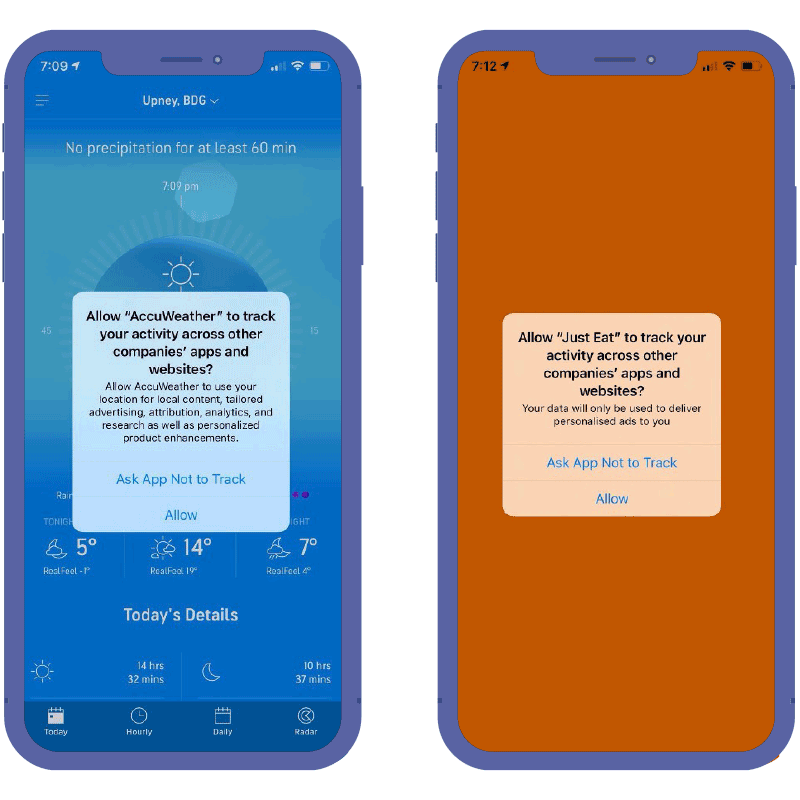 Examples of publishers'
opt out message