With the EU poised to introduce new far-reaching privacy laws, Blis group head Tom Gregory (pictured below) explores the knock-on effect this will have for advertisers and consumers, and how Aussie marketers can benefit from learning about the changes ahead of the curve.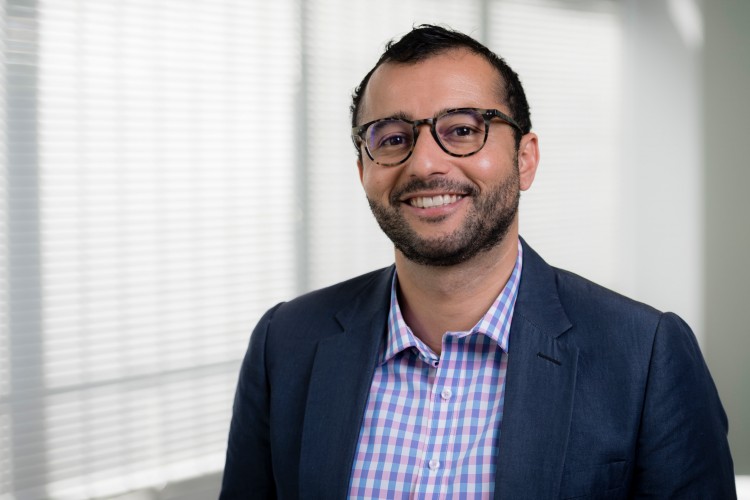 Whilst it has not necessarily been headline news in Australia, in Europe the EU is currently poised to introduce new far-reaching privacy laws. Known as GDPR (General Data Privacy Regulation), these new laws seek to further secure consumer privacy in a rapidly evolving digital age. It's major stuff, and the implementation and adoption is bound to have knock-on effects for marketers and advertisers around the world. These changes light the way for future Australian regulation, and smart marketers will start learning about them sooner rather than later.
Firstly, don't panic. Overall commentary expects the net effects of the rule change to be positive for the advertising industry. And importantly, even with Brexit looming, the UK has decided it will adopt the GDPR. This decision indicates the laws are widely held to be a positive step, and serves as a likely roadmap for where Australian regulation will head in future. This begs the questions: where are we now? What might change? And why should you care?
The GDPR will give consumers much more control over how their personal data is handled by all companies. The biggest changes centre around making sure users are equipped with ample information to give 'informed consent' to publishers seeking to pass personal information into the advertising ecosystem. Put simply, digital publishers and technology providers who have contact with consumers in the EU will have to spell out how they plan to use a consumer's private information much more overtly than they do now, and consumers will have to actively accept these terms to authorise their information to be used for advertising purposes.
While these changes may seem imposing, they will not alter how digital advertising operates. If anything, I believe that giving consumer more buy-in at the initial 'consent phase' may actually increase consumer engagement with the advertising they receive. This belief is supported by the results a recent mobile location study conducted on the London Tube. Transport for London (TFL) carefully implemented a mobile listening campaign to assess things like how to improve traffic flow and potential advertising solutions. When they surveyed tube commuters about how they felt about their data being captured, those surveyed indicated they were much more ok with sharing data if it was an "informed decision". And while there was apprehension about sharing mobile location data (largely owing to its newness), the TFL study concluded that once customers were aware of how it worked and how it stood to benefit them, they would be much more accepting.
The aim has always been a fair value exchange between publisher and consumer, and modern trends show consumers are enthusiastic about enhanced levels of personalisation. Giving consumers increased empowerment over the level of personalisation they receive will likely prove a positive step. Additionally, most adtech providers already operate to a high standard when it comes to protecting privacy, and the new laws will complement existing global efforts.
The new EU test for consent has four key features: consent has to be freely given, it has to be informed, it has to be unambiguous, and it has to be specific. At the moment, global consent standards around personal information don't have to pass such a stringent set of standards. The aim of these new definitions is to secure the consumer's right to give 'informed consent'. Australian marketers will be best served to monitor the success of these definitions when they come into full effect in the EU in May 2018.
Recently, mobile location data has taken centre stage in the battle for privacy, and with good reason. Location data is one of the strongest indicators of interest and intent, and the majority of consumers already consent share personal information, including location, with app publishers and alike. With mobile media ecosystems continuing to mature, the volume and accuracy of location data continues to multiply. And while the new laws may alter the way information is passed into the advertising bid stream that Blis works with, they largely fit into the independent standards most ad tech players, including Blis, already adhere to.
As it stands, the Australian location marketing arena already has high standards of government and industry-imposed regulation. Encouragingly, I regularly have conversations with clients about the nature of the data we use, and how we keep things from going 'big brother'. I thought I'd share the measures already in place.
Broadly, many programmatic mobile companies are concerned with two key areas:
1. Intrusiveness: does the amount of data gathered to make a mobile ad relevant to the user make it intrusive? Or are we enriching the user mobile experience by serving them a better standard of advertising?
2. Anonymity: is targeting a mobile device the same as targeting a mobile phone number? Does knowing one piece of information create a domino effect with other data set? And does that compromise the user's anonymity to an inappropriate degree?
Most independent location data technology companies, including Blis, don't deal in PII (personal identifiable information). They work in 'Non-PII', and that means separating the user's online and real-world behaviour from their identity. In short, location data technology businesses don't gather or collect information like people's names, phone number or address.
The geolocation data we use at Blis is proprietary, and makes up a core part of our market offering. This data is also Non-PII, so while we know physically where people are, we don't know physically who they are. That's a very important distinction, and one that preserves the anonymity of the consumers stored in our location technology stack.
While I believe the current regulations are strong, I also think there is always room to make things better, for both consumers and advertisers.
This article originally appeared in B&T here