Actionable insight at your fingertips
Discover.

Build.

Deliver.
Visit the Audience Explorer hub

Discover your customers. Drive better outcomes.
Meet the most visual, interactive real-world planning tool on the market. Audience Explorer
 ingests data from a global panel of 370 million opted-in consumers and combines precise location data with hundreds of aggregated and anonymised rich 3rd-party signals.
Say hello to the most comprehensive audience insights so you can build richer and better performing campaigns, ready for activation programmatically across any platform.
Employment details
Demographics
Socioeconomic status
Household income & expenditure
Really simple, it's slick, it's quick, it does what it says it's going to do and it works seamlessly
It's going to add a wonderful new string to our bow to move beyond some of the more traditional planning tools.
I think it's a really good starting point. As soon as we get a brief in, we always think about audiences as our number one client and that's the starting point of every brief.
When you first get some tech to use sometimes it can be difficult to navigate, but actually it was really easy.
Audience Explorer can help you:

Powerful insights about your unique audiences

Richer media plans with hundreds of aggregated & anonymised data signals

Them right in our platform to deliver better outcomes at scale in a
privacy-friendly way (via Managed Service or Self Serve)
Location-powered insights enriched with rich and anonymised 3rd-party data signals
370 million consented panelists in over 160 countries
We integrate with dozens of data sources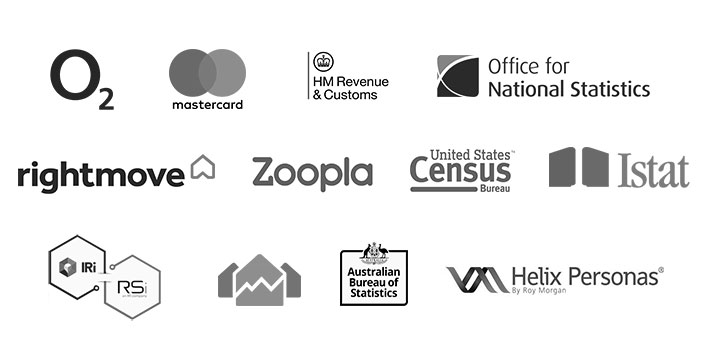 While our powerful Smart Platform and Audience Explorer mine for accurate and rich data, our experienced Insights Team provide that human touch, to enrich campaign planning and business strategy even further, giving you a solid understanding of:
Your customers
Gain a unique view of real-world consumer behaviour.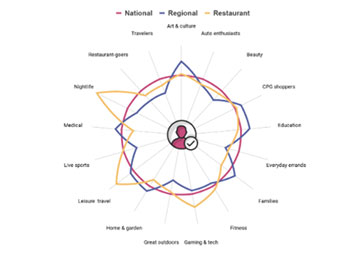 Your competitors
Attract new customers and map loyalty through competitor conquesting.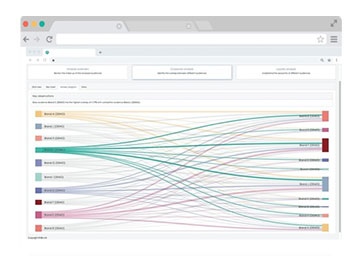 Trends over time
Shift tactics based on seasonal peaks 
and trends to improve ROI.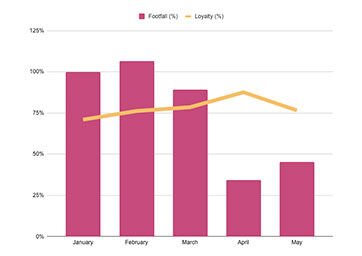 "The real-world intelligence provided by Blis not only highlights the success of Renault's mobile location campaigns but also gives us valuable information about our consumers and when they are most likely to convert."
Vincenzo Montella – Media Specialist, Renault Italia
uplift from control groups to those exposed to the ads.
Deliver better outcomes today