December 31st is creeping ever closer, and with it the end of the roller coaster year that's been 2020. While most sectors have experienced huge turbulence across the US, Quick service restaurants (QSRs) have remained impressively robust. While this might sound surprising, considering that many restaurants and cafés are looking much emptier, it's worth remembering that this is an industry that is laser focused on convenience and speed. And in the middle of a pandemic, convenience is an essential element of our new daily routines.
In this post from 'The changing behavior series' we take a look at visitation to some of the nation's most popular QSRs to understand how consumers are behaving and what that means for brands.
Looking at foot traffic to 12 different QSRs across the US we can see that total visitation for the category remains just below 'normal'. On aggregate, foot traffic is achieving 97% of pre-COVID levels. However, there are some nuances, with Wendy's performing above average (128%) while Chick-fil-A (77%) and Starbucks (85%) are weighing down overall performance.
The differences in fortunes may be attributed to the fact that Starbucks and Chick-fil-A are both traditionally more associated with a dine-in experience, that focus on creating a communal atmosphere.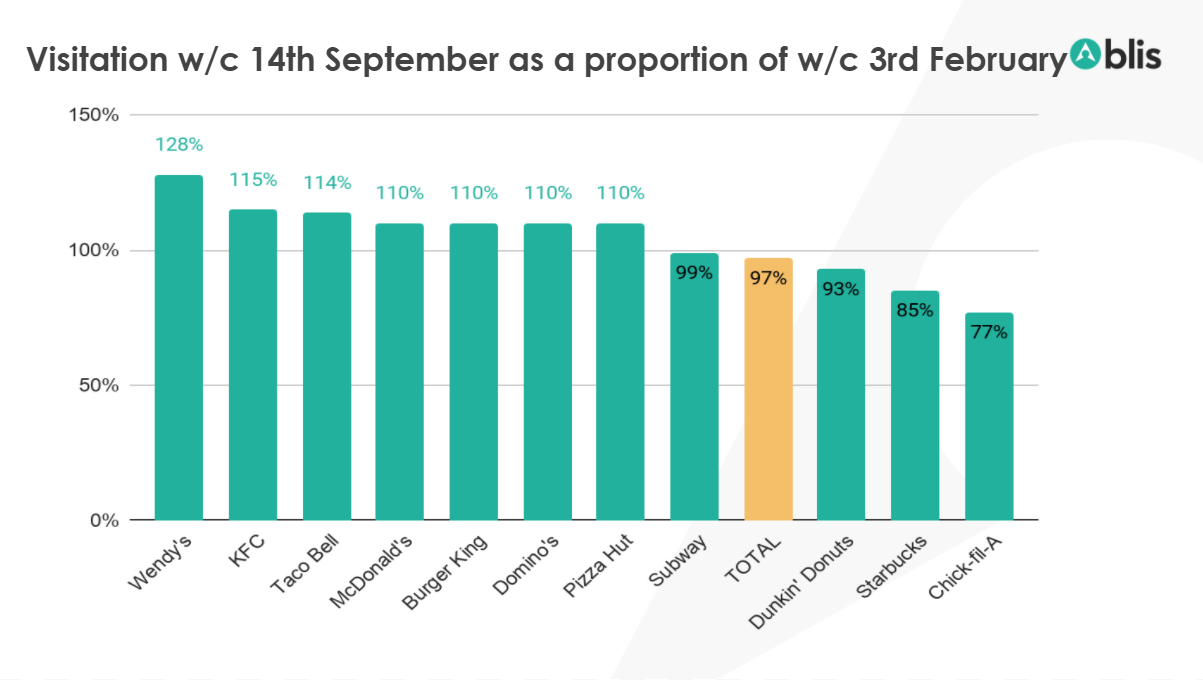 Despite high numbers of COVID cases across the country, QSR visitation has increased +10%. Panera has seen dramatic increases since May after revamping its digital offering in an effort to meet the safety requirements of consumers, while also retaining the high levels of convenience. One such innovation saw the company availing of geofencing technology to launch curbside pickup.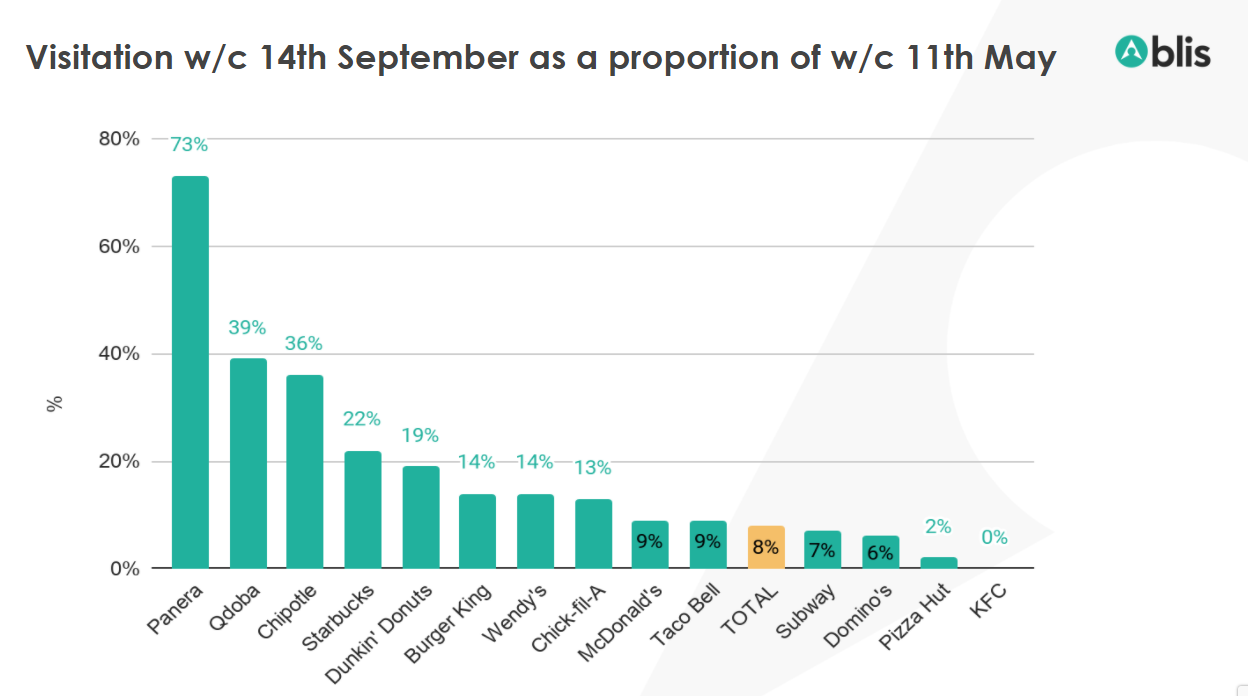 It's clear that people in the US are finding the convenience of QSRs a key part of their routines.
While this is a national view, understanding regional differences in recovery will be key to help inform the media strategy deployed in different areas. As cases spike around the country and the risk of downturns increases, shifting consumers to the nearest turnpike outlets will help retain loyal customers.
Brands should continue to emphasize the safety of visiting their store and the innovations they are introducing to improve convenience. By utilizing their mix of formats, brands can appeal to customers throughout the day. In addition, paying attention to local news and leveraging modern media that allows flexibility, such as programmatic, Digital OOH and location advertising, will help inform granular level activations.