COVID-19 lockdown restrictions have eased in many places around the world and stores have opened their doors to customers once again. As the effects of the pandemic impacted the global motor market, our team ran an analysis to understand the patterns of engagement with auto sales content in Italy as part of 'The changing behaviour series'. When stores reopened we examined foot traffic to car dealerships providing insights for auto brands in the country.  
At the start of 2020, before the pandemic outbreak, the auto industry was seeing rising consumer confidence. And while consumers were unable to physically purchase a new car during the peak months of lockdown, the appetite and interest in auto sales didn't diminish completely. The chart below shows how the trends in engagement with auto content shifted between the beginning and end of the lockdown period.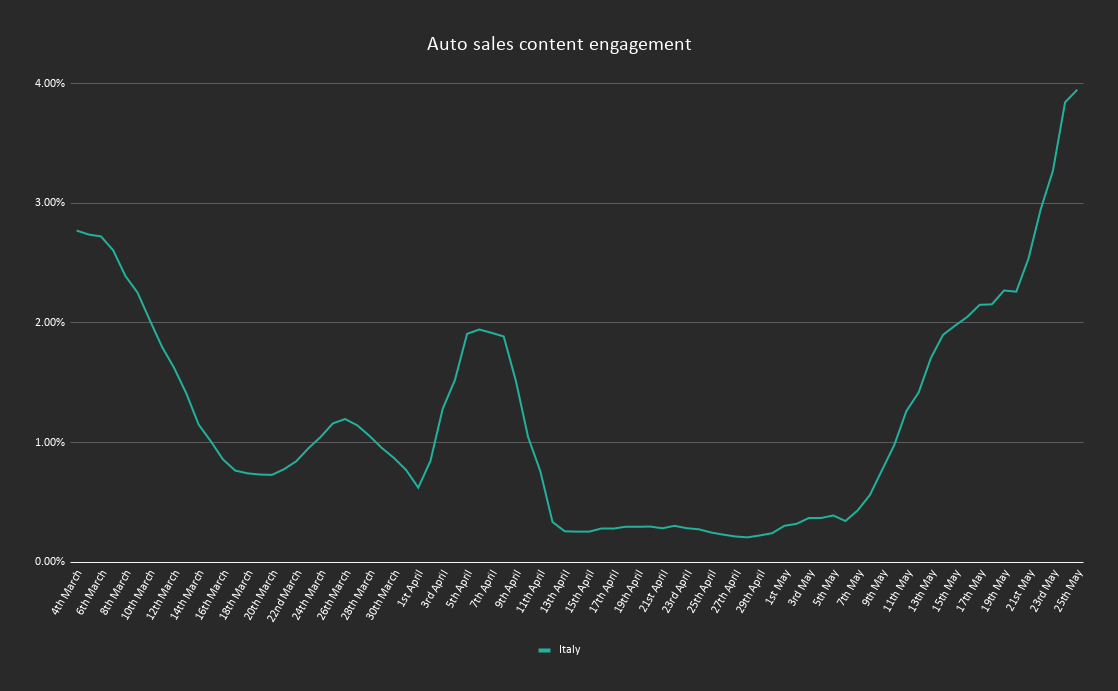 In March when lockdown had just begun in Italy, consumer engagement dropped from over 2.5% to less than 1%. When car dealerships reopened in early May, the engagement rates increased quite swiftly, and continued to grow as people began to visit dealership floors. A  positive trend emerged, which saw a gradual return to car dealerships, with visitor levels up to 44% of pre-COVID patterns.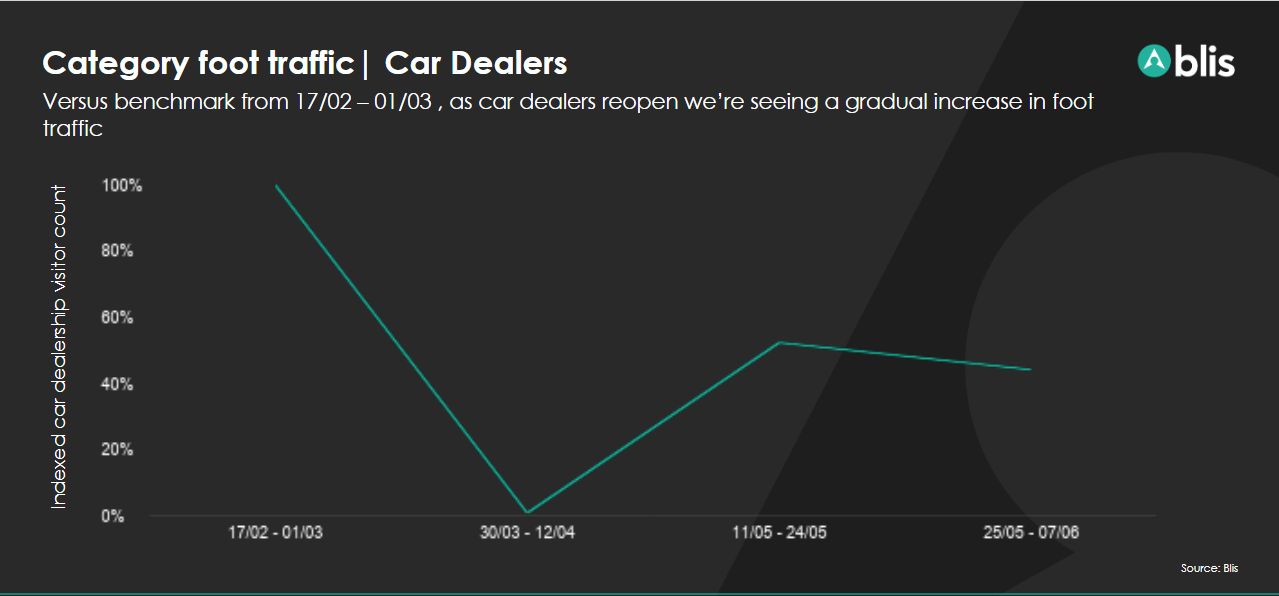 Italian car dealerships reopened in early May, with visitor growth increasing quickly before plateauing throughout the second half of the month. For premium brands this initial increase was more dramatic than for mid-market sector auto brands. However, all brands leveled out to a more even balance towards the end of May.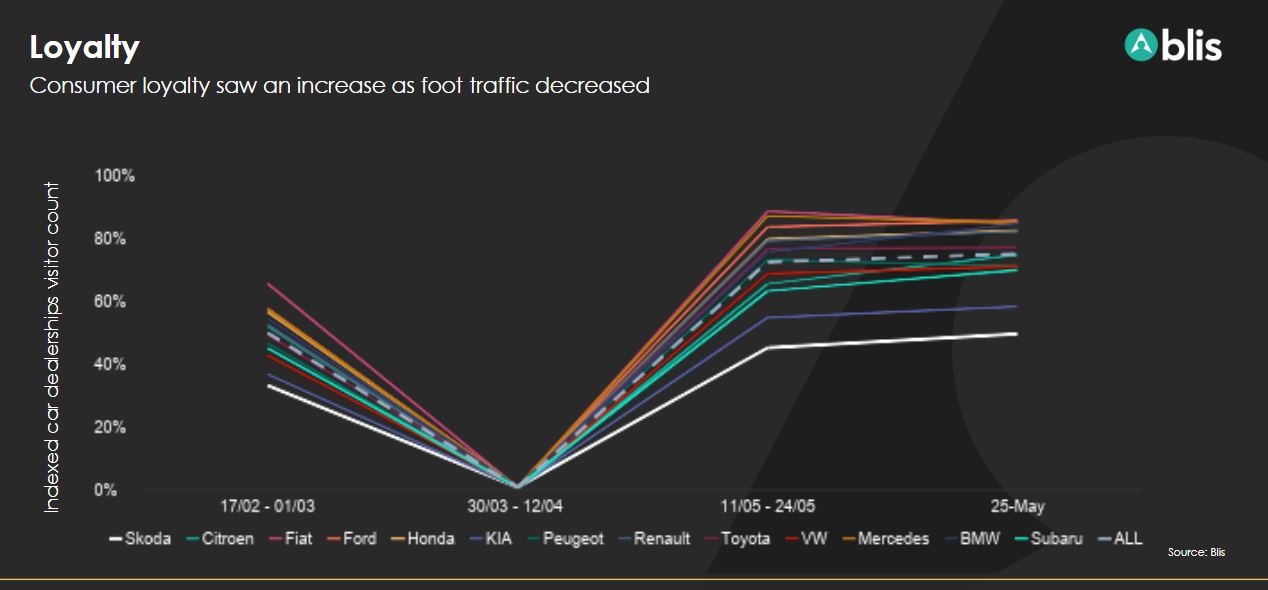 Interestingly, even after the lockdown has eased in Italy loyalty remains high across car dealerships, with consumers reducing their repertoire of stores to "shop around". Ford experienced the highest loyalty with 86%, followed by BMW and Fiat (85%). 
This interest in automotive content and increasing numbers of people to car dealerships may be in response to a greater emphasis on personal transport versus public transport, with commuters wanting to practice social distancing when travelling. It may take some time for Europeans to start using public transport to pre-COVID levels and this trend is likely to be replicated in other markets, as a result of seeking to avoid public transport and being in close proximity to others. 
Moreover, given a presumption that the global economy will take some time to recover, consumers are likely to focus on value and brands that meet their particular needs. Using historical data can help brands to understand the audience that has engaged with auto content and focus on messaging that appeals to a more frugal mindset.